May 24, 2018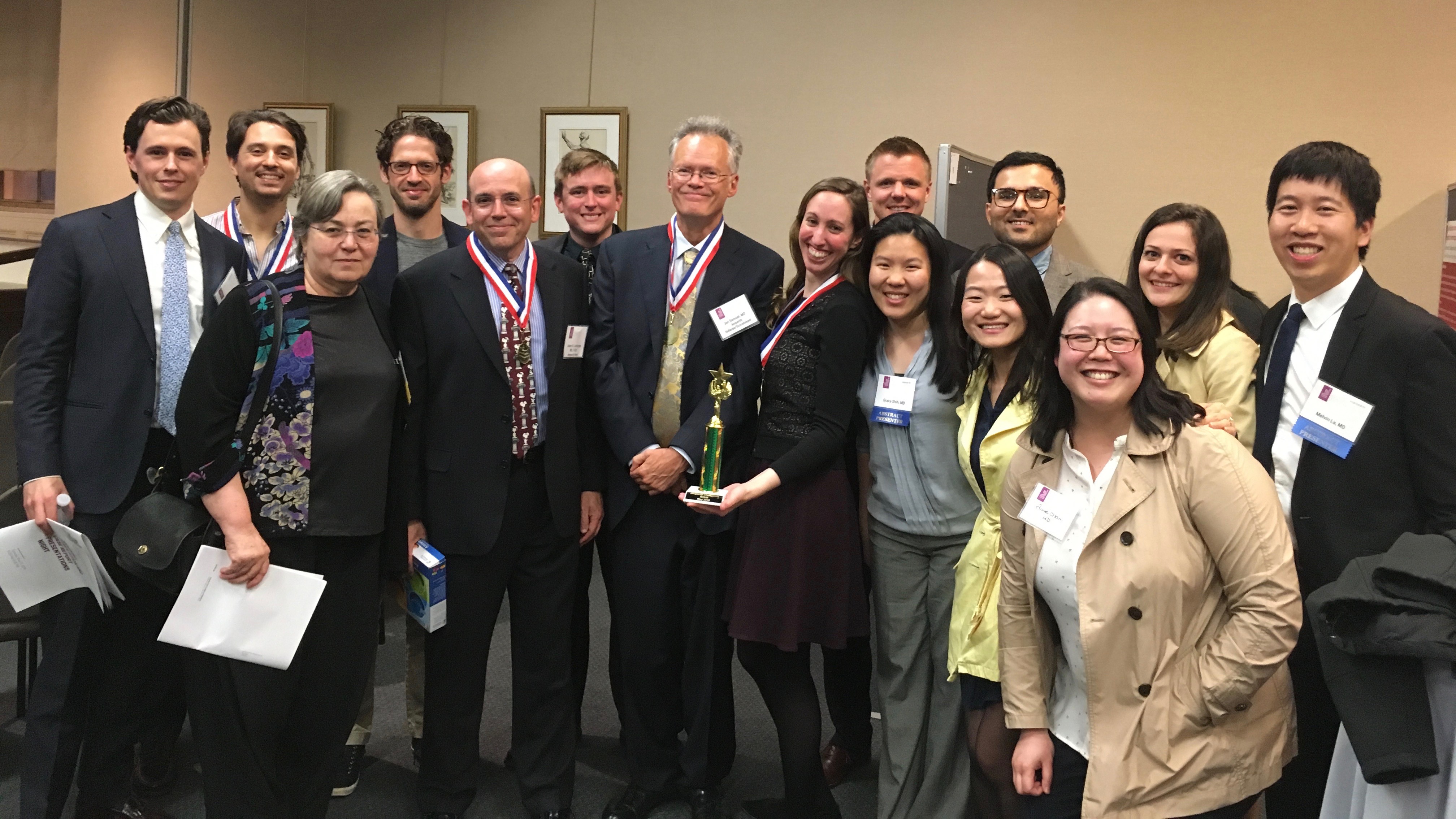 Weill Cornell residents defended their title in the fourth annual Jeopardy Competition and Case Report Presentation Night, sponsored by The New York Academy of Medicine (NYAM) on May 22. 
Dr. Christopher Sattler, class of 2018, and Dr. Rachel Feldman, class of 2019, claimed the first place trophy in one of two Jeopardy rounds, competing against teams from Montefiore Medical Center, Mount Sinai St. Luke's, New York Medical College at Westchester Medical Center, NYU Langone Medical Center, and SUNY Downstate Medical Center. 
Dr. Feldman was also awarded first prize for best poster in the resident research competition for her presentation "Is Antiphospholipid Syndrome a Contraindication to the use of Rotational Thromboelastometry(ROTEM) Guided Therapy During Cesarean Section?"
Read the complete list of poster presentations from Weill Cornell residents. 
Dr. Adam Lichtman, associate professor of clinical anesthesiology, created the evening's diverse and challenging questions and moderated the competition. For the fourth year, Dr. Farida Gadalla, professor of clinical anesthesiology, served as co-organizer of the event with Mount Sinai's Dr. Elizabeth Frost. Dr. Jon Samuels, associate professor of clinical anesthesiology, acted as Jeopardy referee and scorekeeper. 
The New York Academy of Medicine, established in 1847, advances solutions that promote the health and well-being of people in cities worldwide.
Related stories