May 22, 2015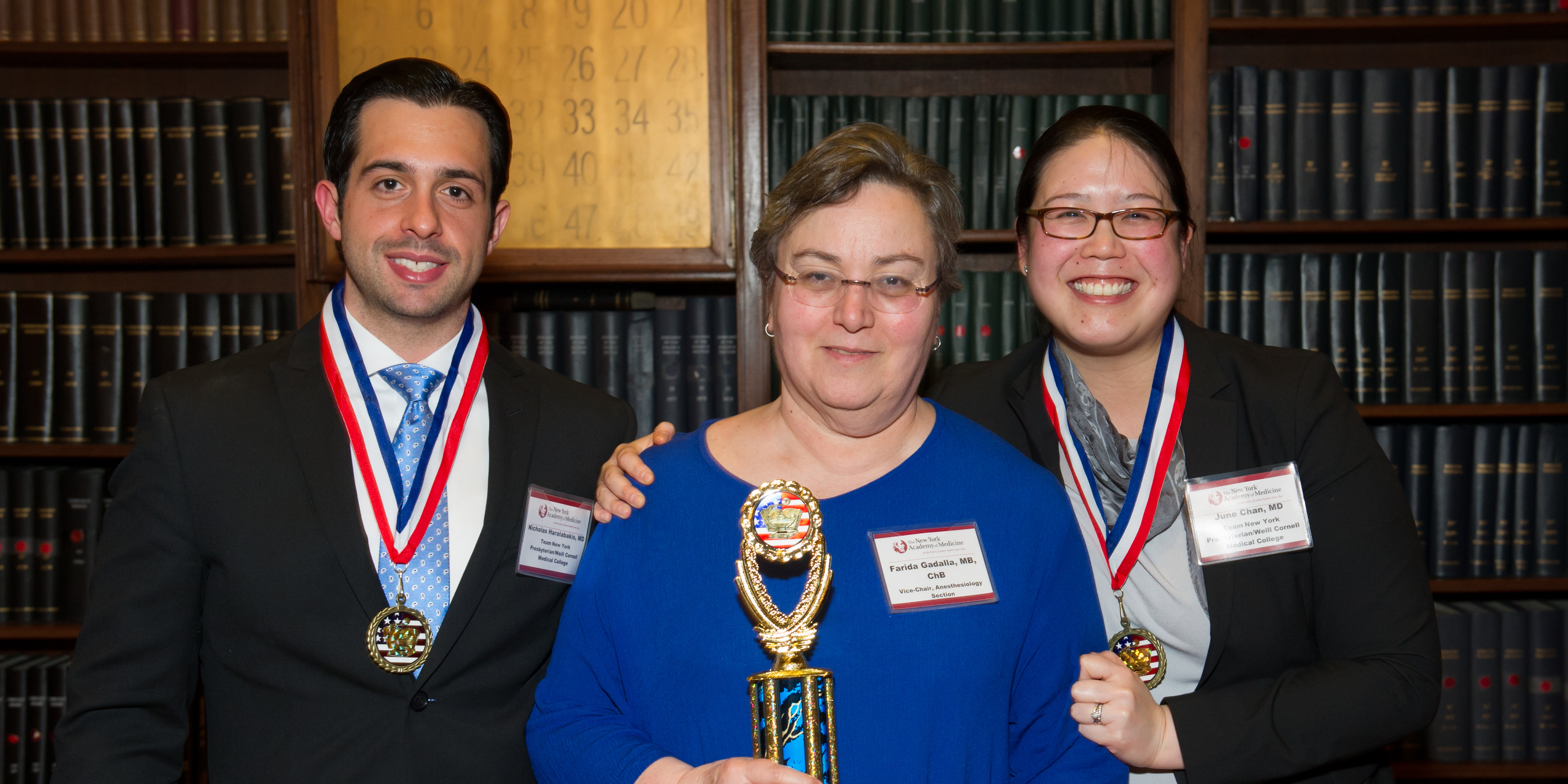 The work of several Weill Cornell Anesthesiology residents and fellows was featured at a recent event sponsored by the New York Academy of Medicine. On May 20, the NYAM hosted its first Anesthesiology Jeopardy Competition and Case Report Presentation Night. The event was attended by over a hundred people, and featured teams from programs all over New York City.

Participating in the competitions were teams from the Icahn School of Medicine at Mount Sinai, New York University School of Medicine, Rutgers New Jersey Medical School, St. Luke's-Roosevelt Hospital Center, State University of New York-Downstate Medical Center, and NewYork Presbyterian/Weill Cornell Medical College. The event was organized by Dr. Elizabeth Frost of Mount Sinai and Weill Cornell's Dr. Farida Gadalla. Additionally, Weill Cornell's Dr. Adam Lichtman was the Jeopardy moderator.
Weill Cornell Anesthesiology Residents and Fellows performed well in all phases of the evening. Dr. June Chan and Dr. Nicholas Haralabakis earned the high score for the evening and won the Jeopardy trophy. In addition to Jeopardy, posters were presented by NewYork Presbyterian/Weill Cornell Medical College's residents and fellows, including Dr. Steven Beaudry, Dr. Alexander Forte, and Dr. Vikram Bhasin.