The Department of Anesthesiology at Weill Cornell Medicine is committed to training and supporting outstanding scholars who intend to pursue an academic research career.
The Van Poznak Anesthesiology Research Scholarship provides a structure and program that enables our scholars to establish a strong research foundation and develop into independent investigators. We seek to recruit and train scholars who will continue to advance the field of anesthesiology and will ultimately go on to become leaders in their fields of interest.
Weill Cornell Medicine provides a unique environment for the development of a research career. We offer our scholars the opportunity to work with mentors in any appropriate department at four world-class institutions: Weill Cornell Medical College, Memorial Sloan-Kettering Cancer Center, Rockefeller University, and the Hospital for Special Surgery, thus taking full advantage of one of the most exciting, rigorous and well-funded research environments in the world. 
Program Structure
The general structure of our program is outlined below. However, a scholar's individual program will be tailored to meet his or her academic needs.
PGY-1 (Intern) Year: Scholars are largely expected to focus on the adjustment to clinical responsibilities. During this year, scholars have several opportunities to discuss their backgrounds and areas of interest with the research program directors. These meetings help establish a strategy for finding the appropriate mentor and laboratory, and for identifying any didactic programs that would be of value in the scholar's career development.
PGY-2 (CA-1) Year: By the conclusion of this year, scholars will identify one or more mentors and laboratory, and will establish a broad outline of their research objectives. Mentorship is not limited to the Department of Anesthesiology; scholars will have the freedom to seek mentors in any appropriate department within our institutions, as well as additional collaborations with investigators beyond our institutions if necessary. Scholars will also be given opportunities to present their research, and are encouraged to attend regular research meetings and conferences.
PGY-3 (CA-2) Year:  During the CA-2 year, clinical responsibilities are increased, and scholars will begin to prepare for the major research activities of the CA-3 year. Scholars will continue to attend regular research conferences. Further, didactic programs designed to develop skills and knowledge required for the scholar's major project can be offered during the CA-2 year.
PGY-4 (CA-3) Year:  Scholars spend six months dedicated to intensive full-time research, with clinical responsibilities restricted to on-call activities only. Depending on the nature of the academic project, scholars may choose to use this time in one six-month block or in smaller increments. Because of the preparation conducted during the CA-2 year, scholars are expected to make significant headway during this time. Scholars will work closely with their mentors to develop a focused research project with specific aims and a well-defined structure. Where appropriate, scholars will be encouraged to use the CA-3 work as a basis for future research starter grant applications from organizations such as the Foundation for Anesthesia Education and Research (FAER).
PGY-5 (Research/Clinical Fellowship) Year:  Scholars who meet academic and clinical standards will be appointed as Instructors in Anesthesiology at NewYork-Presbyterian/Weill Cornell Medical College. During this year, scholars are encouraged to submit research starter grant applications and increase their academic independence. Scholars may also elect to pursue a clinical subspecialty in the PGY-5 year, provided that the clinical training received during this year is in concert with the scholar's research goals, and the program's overall goals of training clinician scientists. Scholars electing to add a clinical fellowship will have a minimum of 60 percent protected time dedicated to ongoing research; scholars pursuing a primary research fellowship will have 80 percent protected time for research. By the end of the year, scholars will communicate a well-constructed faculty research plan to the research program directors.
PGY-6 (Faculty) Year: Scholars who continue to meet academic and clinical standards will be advanced to full junior faculty with a minimum of 60 percent dedicated research time; scholars with significant research funding mechanisms by this time will be given protected time in accordance with their award. During this year, it is expected that the academic productivity of the previous years will have provided sufficient basis to apply for external training grants from organizations such as FAER, the International Anesthesia Research Society (IARS), and/or the National Institutes of Health (NIH).
The central missions of the Department of Anesthesiology at Weill Cornell Medicine are to provide world-class anesthetic care for patients, and to train outstanding clinicians. To this end, research scholars are required to meet appropriate clinical and knowledge-based standards throughout their tenure to remain in the program through all six years. While we are dedicated to training research scholars that will continue careers at Weill Cornell Medical College, the junior faculty appointment during the PGY-5 and PGY-6 years is not open-ended and will be renegotiated on an individual basis. 
Salary and Awards
Salary for the PGY-1 through PGY-4 years will be at the normal rate for residents at NewYork-Presbyterian Hospital. Salary during the PGY-5 year will be at the normal rate awarded by the Department of Anesthesiology for clinical fellows, and may be supplemented by voluntary clinical duties. Salary during the PGY-6 year will be at the normal rate awarded by the Department of Anesthesiology for faculty at that level of experience.
In addition, for AY20-21 scholars during their PGY-2 through PGY-4 years will receive a supplement of $10,000 per academic year. Support for national and international conferences will be available for candidates who are presenting original research; support for didactic programs will also be available upon review with the research program directors.
A maximum of two scholarships can be awarded in any year. 
Eligible Candidates
The Van Poznak Anesthesiology Research Scholarship represents a major commitment to an academic research career on the part of both the candidate and the department. Thus, we seek to recruit candidates with sufficient research experience to make an informed decision to pursue this path. While a high proportion of candidates will be MD/PhDs, MDs with significant research experience are strongly encouraged to apply. Basic science, clinical, informatics, and educational research are all encouraged and supported. Each application will be evaluated with an emphasis on the research potential of the candidate. 
Application Procedure
The Van Poznak Anesthesiology Research Scholarship is awarded by the Department of Anesthesiology at Weill Cornell Medicine, and the application is separate from the ERAS and NRMP processes. All applicants for the scholarship must apply for a regular anesthesia residency position at NewYork-Presbyterian/Weill Cornell Medical Center through ERAS prior to November 1. Candidates wishing to apply for the scholarship should send a brief description (1-2 pages) of their research background and experience to the residency director.
Application materials should be sent in as soon as possible to enable appropriate interview planning, but must be received by January 15 to be considered for the Van Poznak Research Scholarship. Residency applicants who are also applicants for the scholarship will have an extended interview session to meet with the research program directors, current and former Van Poznak scholars, and other research faculty during their departmental visit. Additional conversations or visits may be scheduled with the applicant as needed. Research scholarship applicants will only be considered if they are acceptable candidates for the clinical residency. A decision will be communicated to the candidate by mid-February, prior to the NRMP match deadline. 
Interested applicants should forward their application materials to the residency program director:
Eric Brumberger, MD
Van Poznak Anesthesiology Research Scholarship
Department of Anesthesiology, M-312
NewYork-Presbyterian Hospital
525 East 68th Street
New York, NY 10021
E-mail: erb9015@med.cornell.edu
Prospective applicants who wish to discuss the appropriateness of their specific research interests for the scholars program should contact the research scholarship directors:
Hugh C. Hemmings, MD, PhD
Senior Associate Dean for Research
Professor and Chair of Anesthesiology
hchemmi@med.cornell.edu
Kane O. Pryor, MD
Vice Chair for Academic Affairs
Director of Clinical Research
Director of Education
kap9009@med.cornell.edu 
Current Research Scholars
.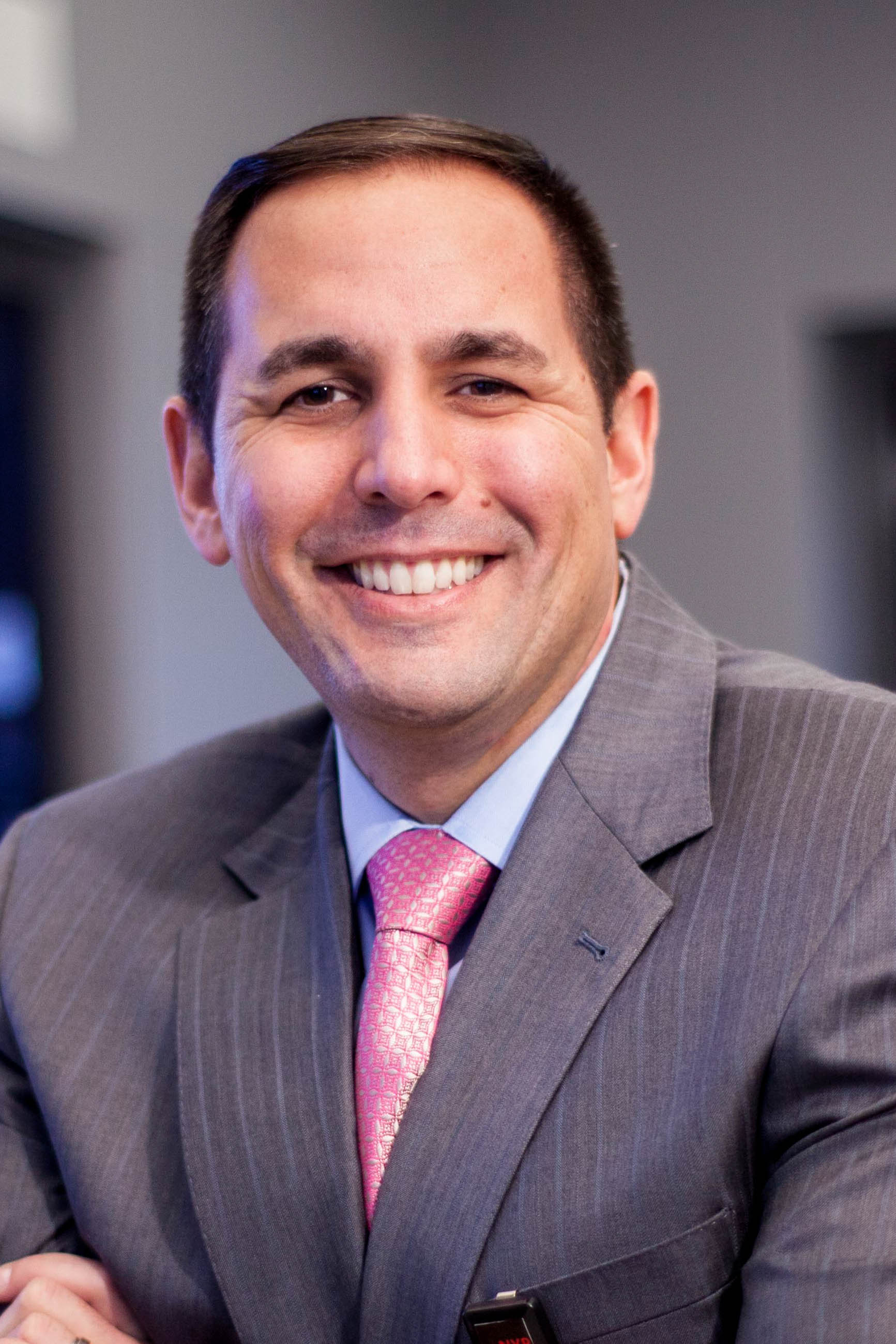 Peter M. Fleischut, MD
Dr. Peter Fleischut is currently senior vice president and chief transformation officer at NewYork-Presbyterian.
A graduate of Jefferson Medical College and the Wharton School at the University of Pennsylvania, Dr. Fleischut completed his residency training in anesthesiology at NewYork-Presbyterian/Weill Cornell Medical Center. He joined NewYork-Presbyterian/Weill Cornell Medical Center in 2006 and has held many roles since then, including: medical director of the operating rooms, deputy quality patient safety officer, founding director of the Center for Perioperative Outcomes, chief medical information officer, chief medical operating officer and vice chairman of the Department of Anesthesiology at Weill Cornell Medicine. Dr. Fleischut retains his appointment as associate professor of anesthesiology at Weill Cornell Medicine.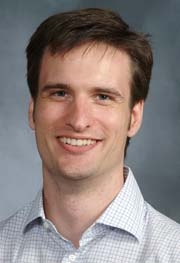 Andrew Hudson, MD, PhD
Dr. Andrew Hudson has a long standing research interest in the neural substrates of consciousness. His doctoral work focused on the effects of attention on the encoding of visual information in extrastriate cortex of awake behaving macaques with Keith Purpura and Jonathan Victor. Also, while in graduate school, he helped developed a non-human primate model of the effects of deep brain stimulation on arousal networks with Nicholas Schiff. After completion of the van Poznak Scholarship, Dr. Hudson started his own laboratory at the David Geffen School of Medicine at UCLA.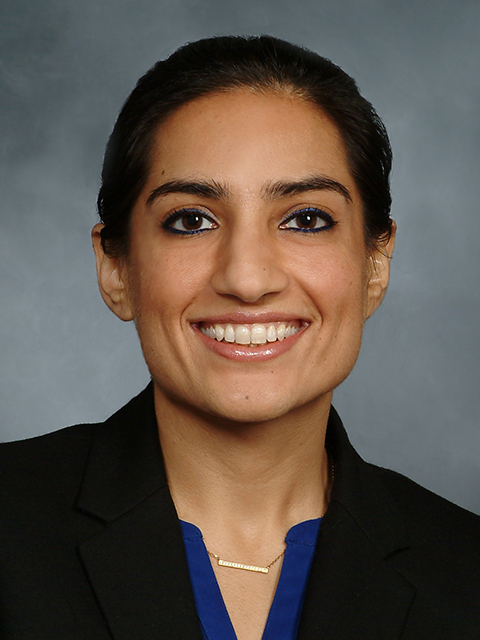 Gunisha Kaur, MD, MA
Dr. Kaur's specialty is in global health and human rights. She did her medical training at Weill Cornell Medical College, her residency at NewYork-Presbyterian/Weill Cornell Medical College, and her master's degree in medical anthropology at Harvard University. Her research focuses on refugee trauma, particularly looking at issues of chronic pain in refugee torture survivors. She is Director of the Global Health Initiative in the Weill Cornell Medicine Department of Anesthesiology, where she is also Program Director of the Global Health Fellowship Program. Dr. Kaur is also Medical Director of the Weill Cornell Center for Human Rights, which provides evaluations of refugees seeking asylum in the United States.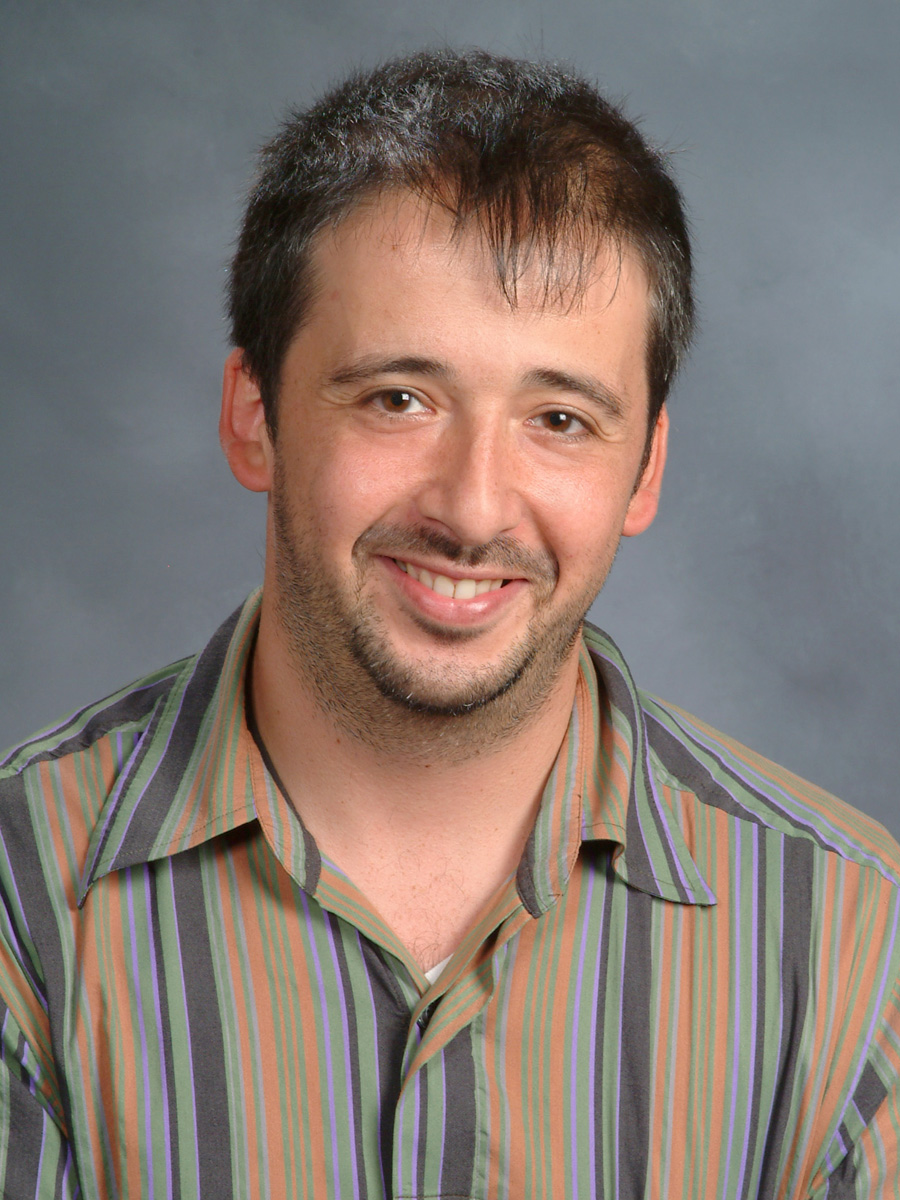 Alex Proekt, MD, PhD
Regulation of the level of consciousness is one of the fundamental functions of the nervous system. Yet it is poorly understood. Despite our ignorance of the basic mechanisms that underlie the regulation of the level of consciousness we are able to extinguish and then swiftly restore consciousness using a variety of general anesthetics. His research project is focused on trying to delineate the neurophysiological processes involved in emergence from general anesthesia. Dr. Proekt believes that investigation of emergence of consciousness may provide insight into which processes in the brain are required for maintenance of consciousness and may help identify neuronal correlates of consciousness.
Specifically he is investigating a hypothesis that sensory stimulation delivered to a lightly anesthetized subject may elicit a state transitithalamocortical networks that results in emergence of consciousness. Dr. Proekt is investigating this hypothesis in the Laboratory for Neurobiology and BehaviRockefeller University in collaboration with Dr.Hemmings' laboratory at Weill Cornell Medical College. They are using a combination of behavioral neurophysand mathematical approaches to define the processes involved in emergence of consciousness using mice as a model system. They are then planning to exploit the ability to generate transgenic animals to address the molecular and genetic pathways involved in emergence.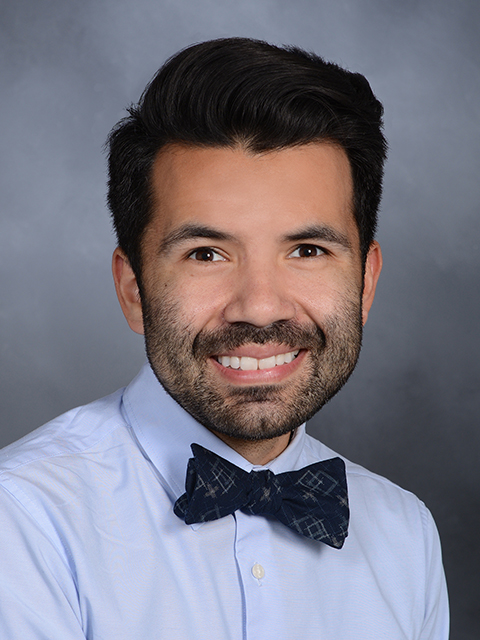 Seyed Safavynia, MD, PhD
Dr. Safavynia is interested in understanding the neural mechanisms underlying altered conscious states, with a specific interest in neurocognitive disorders seen after anesthesia. To this end, he is using a variety of non-invasive neuromonitoring techniques (electroencephalography (EEG), functional near-infrared spectroscopy (fNIRS) to investigate cerebral metabolic and functional derangements associated with neurocognitive disorders in the perioperative period with Drs. Nicholas Schiff and Jonathan Victor.
Seyed completed his PhD in systems neuroscience with Dr. Lena Ting (Emory University); his thesis work focused on hierarchical neural control of multi-muscle coordination patterns necessary for balance control. While in residency, he helped characterize EEG patterns during emergence from anesthesia and their modulation by GABAergic agents with Paul García (Columbia University). He completed a fellowship in neuroanesthesiology as part of his van Poznak Scholarship and is an assistant professor in the neuroanesthesiology division at Weill Cornell Medical College.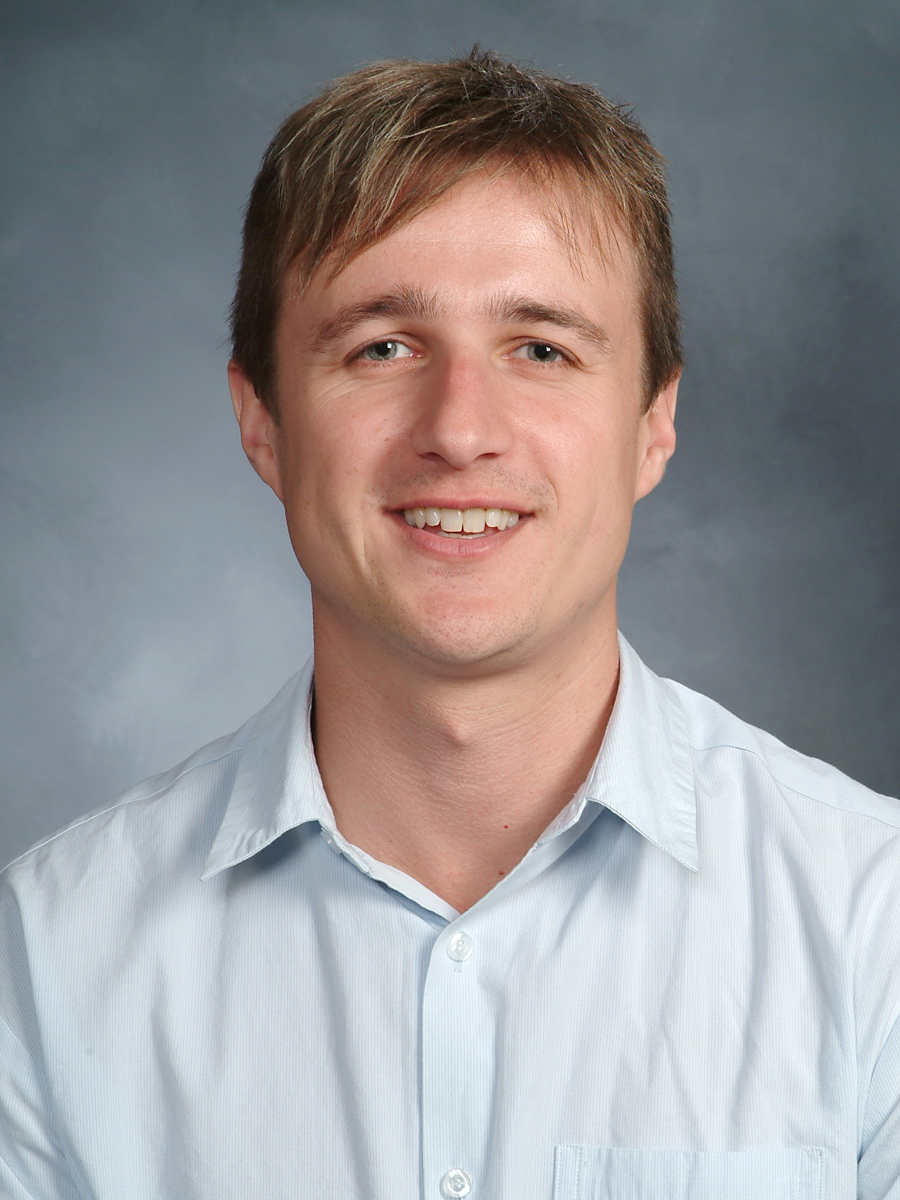 Kingsley Storer, MBBS, PhD
Kingsley's previous research work investigated the use of sensitizing agents in order to improve the efficacy of radiosurgery in the treatment of cerebral arteriovenous malformations.
He is currently interested in developing a biologically relevant neural network model of the thalamocortex in order to study systems effects of anesthetic agents. He will be mentored by A/Prof George Reeke of the Laboratory of Biological Modelling at Rockefeller University.
Robert White, MD, MS
Dr. White is interested in the utilization of "big data" and administrative data sets to explore the association between social determinants of health — primary payer insurance status, race, and median income — and post-surgical outcomes (inpatient mortality, post-operative complications, length of stay, total charges, and readmissions) after common orthopedic, cardiac, and obstetrical procedures. As part of the Center for Perioperative Outcomes, he co-supervises a multidisciplinary research team charged with examining the racial and economic disparities in the healthcare system and the impact of the recent Medicaid expansion (under the Patient Protection and Affordable Care Act). Additional projects have explored (separately) the association between 1) pre-existing opioid use disorder and 2) sickle cell disease status, and post-operative.