June 3, 2016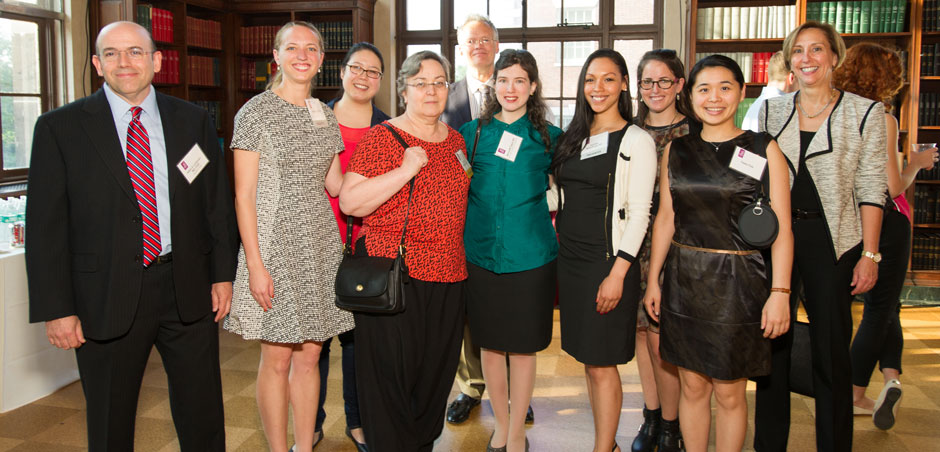 Anesthesiology residents from the tri-state area gathered to match wits at The New York Academy of Medicine's second Jeopardy! Competition and Case Report Presentation Night, held May 25. 
Drs. Robert Bowen and Maura McTague represented Weill Cornell Anesthesiology in Jeopardy, facing off against teams from Montefiore Medical Center, Mount Sinai St. Luke's and West Hospitals, New York Medical College at Westchester Medical Center, New York University Langone Medical Center and State University of New York - Downstate Medical Center.
The Jeopardy questions — in categories such as Trauma Anesthesia, Pharmacology, Regional Anesthesia, Anesthesia History and General Anesthesia — were created by Weill Cornell's Dr. Adam Lichtman, associate professor of clinical anesthesiology, who also ran the competition. Trophies went to competitors from Montefiore and Mount Sinai, with each team winning a round.
The lively evening also featured case report poster presentations, with residents from Weill Cornell Anesthesiology earning first and second place.
Dr. Danielle McCullough won the top honor for "ROTEM-Guided Therapy for the Placenta Previa-Accreta Parturient Undergoing Elective Cesarean–Hysterectomy." 
Dr. Maria Walline tied for second place. Her poster was titled "Anesthetic Considerations in a Case of Cauda Equina Syndrome in the Third Trimester of Pregnancy." Dr. Dorian Batt also presented a poster.