Overview
The Anesthesiology Critical Care Medicine fellowship is an ACGME accredited one-year training program approved for three fellows per year. The program is based on the ACGME guidelines for fellowship training and the institution's accreditation equivalency requirements. The program is designed to prepare fellows to become specialists in critical care with a broad knowledge base involving all aspects of management of critically ill patients. Fellows will work in concert with specialists on the patient care team in the cardiothoracic, surgical, medical, burn intensive care unit, neuro science care unit and pediatric intensive care unit. The program will provide the resources necessary to facilitate clinical practice, teaching, administration and research required for successful fellows as they become leaders in the field of critical care medicine.

The curriculum is designed to take fellows through increasing levels of experience, responsibility and independence under the guidance of an exceptional fellowship faculty. The critical care teams are directed by attending intensivists from Anesthesiology Critical Care, Surgery Critical Care and Pediatric Critical Care. The critical care fellows will work closely with consultant colleagues from all fields and will be strongly supported by a team of excellent nurses, respiratory therapists, clinical pharmacists, nutritionists, physical and occupational therapists and speech pathologists. This staffing model allows each fellow to be immersed in a multidisciplinary environment at the outset. Fellows will be expected to fully participate in and eventually direct daily rounds. While on service during their rotations, fellows will be providing many vital services within the hospital. Fellows will be directly involved in resident, medical student, and physician assistants supervision and teaching.
Fellows will spend 4 months in the CTICU, 2 months in the SICU, and other rotations are 1 month in duration. Each fellow will spend two months on an elective of their choice. Fellows are encouraged to design their own electives to fit their specific interests or future career goals.
The NYPH-WCMC community has vibrant research programs including basic science, clinical and translational research. Although not required, fellows will be encouraged to participate in research and to pursue their own interests. Under guidance of our faculty, fellows will participate in the Anesthesiology Society of Critical Care Editorial Panel activity and complete a quality improvement project during fellowship training.
Application
Application Process
To qualify, an applicant must have attended medical school followed by successful completion of four or more years of residency training in anesthesiology in an ACGME accredited program. According to our hospital GME policy, we are only able to accept  J1 or Type O visas at this time. 
Special consideration will be made for exceptional applicants who are interested in completing our Cardiothoracic Anesthesiology fellowship and our Anesthesiology Critical Care Medicine fellowship in sequence.  Candidates interested in being considered for accpetance to both programs should make their formal application using the steps below and send a separate letter of intent to anes-programs@med.cornell.edu.
There will be a common-online application available on the ASCCA web site where all participating ACCM fellowship programs are listed. Visit Here.
Documents required are:
Formal written application (Please include a photo)
Curriculum Vitae
Three letters of reference:
One letter must be from the residency program director
USMLE (steps 1-3) or NBME (1-3) - please send via regular mail or email.
Most recent anesthesiology ABA in-training exam or board exam scores
Personal statement
Once these materials have been received and reviewed, we extend interview offers typically beginning in December. You must complete an interview in order to be considered for a match placement.
Projected timeline for applications for the 2019-2020 academic year application season:
SFA Match Registration begins: November 1, 2017
Application deadline: April 1, 2018
Interview period: January 1 - May 15, 2018
Rank lists due: May 24, 2018
Match results: May 31, 2018
Contact Information:
Please contact fellowship program coordinator Natalie Benjamin at (212) 746-2779 or anes-criticalfellowship@med.cornell.edu for assistance. You may also contact fellowship program director James Osorio, MD, (212)746-0392, jao2002@med.cornell.edu with any questions.
Program Director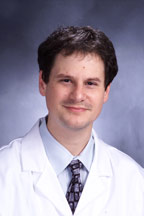 James Osorio, M.D.
Assistant Professor of Clinical Anesthesiology
Program Director, Critical Care Fellowship