The Anesthesiology Critical Care Fellowship is an ACGME-accredited, year-long training program providing comprehensive, multidisciplinary education in adult critical care medicine, currently approved for three positions per year. Our program aims to prepare fellows to be competent, well-trained intensive care specialists, to become diplomates of the American Board of Anesthesiology and Critical Care Medicine, and to nurture the development of future leaders in the field of critical care medicine.
Our program is based on the NewYork-Presbyterian/Weill Cornell Medical Center campus on the Upper East Side of Manhattan, overlooking the scenic East River. The hospital, previously named The New York Hospital, was founded in 1771 and is one of the oldest in the nation. It formed a partnership with the medical school of Cornell University in 1913 and has been based on the Upper East Side since 1932. Weill Cornell has affiliations with nearby Rockefeller University, as well as Memorial Sloan Kettering Cancer Center. NewYork-Presbyterian/Weill Cornell Medical Center is a tertiary/quaternary care center, and has designations as a level I trauma center, primary stroke center, and burn center. 
Clinical Experience
The critical care fellowship strongly emphasizes cross-department collaboration and learning, as well as competence in cardiothoracic surgical critical care in particular. Our fellows benefit from our robust academic and busy clinical environments, yet the intimate size of the program allows for customization and a personalized learning plan.
We have a long-standing collaboration with the Department of Cardiothoracic Surgery in primarily managing the cardiothoracic surgical ICU (CTICU), a 20-bed ICU caring for complex, comorbid cardiac and thoracic surgery patients. Fellows play an instrumental role in the perioperative management of patients with CABG, multiple-valve repairs or replacements, extensive aortic aneurysm or dissection repairs, open thoracoabdominal aortic aneurysm repairs, ventricular assist devices (VADs) insertion or replacement, veno-venous or veno-arterial extracorporeal membrane oxygenation (ECMO), robotic cardiac surgeries, pneumonectomy and esophagectomy, among others. Fellows develop comfort working in a fast-paced, dynamic clinical environment, and gain competencies in numerous ICU procedures, including thoracentesis, synchronized cardioversion, insertion of transvenous pacemakers, awake bronchoscopy, in addition to vascular access procedures such as arterial lines, central lines, and non-tunneled dialysis access.
Our fellows also rotate between the institutions' myriad other intensive care units, including the surgical ICU, medical ICU, neurosciences ICU, pediatric ICU, (medical) cardiac care unit, and can rotate through the mixed medical-surgical ICU at Memorial Sloan Kettering. Each of these ICU experiences provides exposure to unique patient populations and disease processes.
Surgical ICU
In the surgical ICU (SICU), fellows manage patients in organ and multisystem organ failure after trauma; massive burn injuries; liver and kidney transplants; major general, colorectal, vascular, or urologic surgeries; and high risk obstetric patients.  
Medical ICU
In the medical ICU (MICU), fellows gain broad knowledge in the management of a wide scope of critical medical conditions. This includes the management of patients with acute and chronic lung diseases, gastrointestinal diseases, endocrine disorders, hematologic disorders, and organ or multisystem organ failure from malignancy. Furthermore, fellows gain appreciation of differences in the management of critically ill medical patients and critically ill surgical patients.
Neurosciences ICU
While rotating through the neurosciences ICU, fellows acquire knowledge of the management of critically ill patients with neurological or neurosurgical diseases and emergencies. As Weill Cornell is a primary stroke center, fellows will help manage patients with acute strokes. Fellows also learn the interpretation of EEGs, help manage patients with acute seizure disorders, patients after intracranial tumor resections, major spine surgeries, cerebral embolization procedures, head trauma, and other neurosurgical procedures. During this rotation fellows also gain experience with targeted temperature management and the determination of brain death.
MSKCC ICU
The Memorial Sloan Kettering elective ICU rotation allows our fellows to take care of critically-ill cancer patients in an advanced specialized cancer center. Many patients that fellows encounter during this elective rotation have advanced, refractory disease, and are undergoing novel and experimental treatments at the forefront of the field.
In addition to critical care exposure, fellows in our program will also rotate in several other subspecialties to create a well-rounded knowledge base. These include but are not limited to infectious disease, nephrology, echocardiography, and radiology, and previous fellows have taken the initiative to set up international rotations as well. These electives are flexible, and our faculty work with the fellows to personalize a schedule that tailors to each fellow's needs and interests.
During all core fellowship rotations and over the course of the entire fellowship program, fellows assimilate essential critical care knowledge and skills necessary to fulfill all ACGME ICU fellowship program requirements.
Didactics/Scholarship
The fellowship features a wide array of didactic teaching sessions, including:
July fellow boot-camp
monthly journal club
challenging case discussions
critical care board review
clinical research design lectures
faculty topic lectures
multidisciplinary critical care conference with the Departments of Pulmonary and Critical Care, Surgery Critical Care and Neurocritical Care
simulations
communications skills workshops
Our program also strongly encourages echocardiography and critical care point-of-care ultrasound (POCUS) education. Our POCUS curriculum is designed for fellows to gain necessary knowledge and skills while preparing for the CCEeXAM, and meet training requirements for certification in Special Competency in Critical Care Echocardiography from the National Board of Echocardiography. Fellows will have the opportunity to take an elective rotation in perioperative TEE and build enough experience towards Basic PTEeXAM or Advanced PTEeXAM certification in perioperative transesophageal echocardiography. Our credentialed faculty regularly leads POCUS image reading sessions to provide our fellows with constant feedback and skill refinement.
Our vibrant academic atmosphere provides ample opportunity for fellows to be involved in scholarly activities and quality improvement projects during their year. All fellows are expected to participate in a quality improvement project throughout their training, in which they will be heavily involved in the planning and implementation of improvements and enhancements to current patient care practices. Additionally, fellows are also expected to produce scholarly work during their year, and in past years fellows have been involved in writing book chapters, case presentations at departmental grand rounds, multidisciplinary institutional conferences, as well as case presentations at national anesthesiology or critical care conferences.
Fellowship Structure
The year of fellowship is divided into core rotations and electives.
Core rotations include:
Cardiothoracic surgical ICU (CTICU) - 4 months
Surgical ICU (SICU) - 3 months
Medical ICU (MICU) - 1 month
Neurosciences ICU (Neuro ICU) - 1 month
Electives are flexible and may include:
Transesophageal echocardiography (TEE)

Memorial Sloan Kettering ICU

Body imaging radiology

Echocardiogram reading

Critical care nephrology

Critical care infectious disease

Clinical research

Quality improvement
Other electives are possible, and we encourage our fellows to tailor their elective experience to maximally benefit their education.
During rotations in the CTICU and SICU, the fellow on-service will be the primary fellow taking care of the patients in the ICU. With guidance from the on-service attending, the fellow will evaluate and treat all patients admitted on the unit, while providing instruction, teaching, and supervision to the residents and physician assistants (PAs) in the unit. The fellow role is to apply critical-thinking and diagnosis skills to our critically ill patients and ensure timely, appropriate care of those patients, and to take increasing responsibility in directing the multidisciplinary team, which in addition to anesthesiology and surgery residents and PAs, includes dieticians, pharmacists, respiratory therapists, and physical therapists.
We follow all ACGME guidelines in managing fellow workload, including compliance with work hours, mandatory time off, access to call rooms, and recourse if fellows are unable to provide care for any reason. Our fellows take part in institutional as well as departmental wellness initiatives.
How to Apply
Eligibility:
To be eligible to apply, fellowship applicants must have graduated from medical school, followed by successful completion of four or more years of training in an ACGME-accredited residency program in anesthesiology. In accordance with the hospital's GME policy, we are currently only considering applicants with J1 or Type O visas.
Dual Critical Care Medicine/Cardiothoracic Anesthesia Fellowships:
Special consideration will be made for applicants who are interested in completing our Critical Care Medicine and Cardiothoracic Anesthesiology fellowships in sequence. Candidates interested in being considered for acceptance to both programs should submit their formal application using the steps below, and send a separate letter of intent to anes-criticalfellowship@med.cornell.edu.
Application Process:
Our program participates in the online San Francisco (SF) Match (www.sfmatch.org), which uses the Central Application Service (CAS) to collect and distribute application materials during the match process.
Applicants must first register with SF Match and submit their initial application materials using CAS.

The required documents on SF Match include:
CAS application form on SF Match website. (Please include a photo and personal statement)
Three letters of reference, one of which must be from the applicant's residency program director
After submission of the required application materials on CAS, applicants should mail or email the following supplementary materials:
Curriculum Vitae
USMLE (steps 1-3) or NBME (1-3) score reports
Most recent anesthesiology in-training exam (ITE) or board exam scores (e.g. BASIC exam, etc.)
Please send supplementary materials to anes-criticalfellowship@med.cornell.edu, or:
Anesthesiology Critical Care Fellowship
c/o Natalie Benjamin, M-302
Department of Anesthesiology
NewYork-Presbyterian/Weill Cornell Medical Center
525 East 68th Street, Box 124
New York, NY 10021
Once the CAS application and supplementary materials are complete, applications are reviewed in full and interview invitations are offered and conducted on a rolling basis.
Fellowship positions for the 2021-2022 academic year will have the following timeline:
November 4, 2019: Application registration begins on SF Match
December 2019 - May 2020: Interviews will be offered and conducted on a rolling basis
May 19, 2020: Rank list due on SF Match
May 26, 2020: Match results are released
July 2021: Fellowship begins
Program Director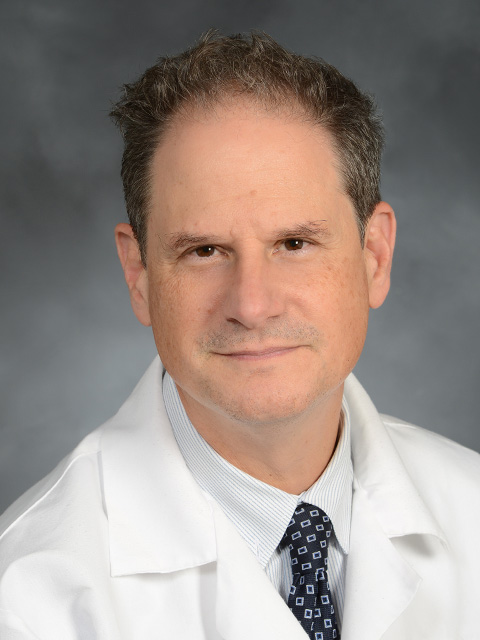 James Osorio, M.D.
Assistant Professor of Clinical Anesthesiology
Program Director, Critical Care Fellowship