Welcome to the Adult Cardiothoracic Anesthesiology Fellowship
It is my pleasure to welcome you to the cardiothoracic fellowship at Weill Cornell Medicine. Our program was first established in 1989 and has been accredited since 2007, one year after the ACGME awarded accreditation to cardiothoracic fellowships nationwide. Over the last 30 years, our program has produced numerous graduates that are amongst the leaders in the specialty of Cardiothoracic Anesthesiology today.
Our mission is to train world-class, versatile cardiothoracic anesthesiologists who are experts in perioperative medicine and echocardiography. Our fellows receive a comprehensive and rigorous curriculum rich with a broad variety of clinical and educational experiences that primes them for excellence in both academic and non-academic settings, as well as success in certification through the National Board of Echocardiography in Advanced Perioperative Transesophageal Echocardiography (PTE).
Fellows in our program join a diverse and dynamic cardiothoracic anesthesiology team that is rich with clinical, educational, and research experience. Collectively, our additional expertise ranges from critical care medicine, to pediatric anesthesiology, heart and lung transplant, perioperative ultrasound, echocardiographic and clinical research, and applied education theory. Our faculty are also diverse in representation, coming together from many cultures, races, ethnicities, religions, and identities for the common goal of delivering expert, compassionate care of the highest caliber to all patients with cardiothoracic conditions. 
Our 12-month fellowship provides a structured, mentored approach to learning and progressive independence. Our internationally-renowned surgeons and cardiologists perform a broad range of routine, complex, and cutting-edge procedures, providing abundant clinical exposure to our graduates in their path to independent practice. We also partner with intramural and extramural departments to provide our fellows opportunities to broaden their clinical horizons and pursue their academic interests, including the Division of Cardiology at Weill Cornell Medicine and Columbia University Irving Medical Center.
Thank you for your interest in our program, and I invite you to explore further as we describe our fellowship in more detail in the sections below.
Shanna S. Hill, MD
Assistant Professor of Clinical Anesthesiology
Program Director, Adult Cardiothoracic Anesthesiology Fellowship
Program Information
ACGME-accredited Fellowship in Adult Cardiothoracic Anesthesiology
Number of Positions: 3
Duration of training: 12 months
A two-year commitment in partnership with our Anesthesiology Critical Care fellowship is available.
Setting
All required rotations take place at NewYork-Presbyterian Hospital/Weill Cornell Medical Center, the affiliate hospital of Weill Cornell Medicine. Attending physicians are faculty of Weill Cornell Medicine, the medical school of Cornell University. The hospital is located at 525 East 68th Street on the Upper East Side of Manhattan in New York City.
Fellowship Structure

Our fellowship consists of 9 months of mandatory clinical activity, comprising of:
6 months (minimum) of cardiac anesthesiology
1 month of critical care medicine
2 weeks of thoracic anesthesiology
2 weeks of electrophysiology
Up to 2 months of elective time is available. Fellows are encouraged to tailor their electives according to their interests, and assistance will be offered to facilitate successful achievement of their learning objectives. Prior fellow elective experiences include:
Perioperative echocardiography and POCUS
Clinical electives

Advanced heart failure cardiology
Heart and lung transplant
Pediatric cardiac anesthesiology
Critical care medicine
Thoracic anesthesiology
Structural Heart Interventions
Perfusion
Electrophysiology
Transthoracic Echocardiography
Transfusion Medicine

Education and Simulation
Clinical Research
Responsibilities
Our fellows have responsibilities that develop clinical, professional and administrative skills that are key qualities for the future cardiac perioperative leader. 
Clinical

Fellows provide anesthesia for a variety of cardiothoracic surgical procedures, with experience both as the primary anesthesia provider (working without a resident) and as a teacher and supervisor (working with a resident).
Fellows are under the supervision of an attending anesthesiologist at all times, with conditional independence conferred progressively throughout the year.

Professional

Fellows represent the Division of Cardiac Anesthesiology as consultants both within the Department of Anesthesiology and to other specialty services within the hospital, including cardiology, gastroenterology, obstetrics and gynecology, pediatrics and emergency medicine.
In addition, there are opportunities to teach and mentor Weill Cornell Anesthesiology residents in their learning and development.

Administrative

Fellows are actively involved in creating their own schedules and assignments, and have hands-on experience with managing and coordinating a busy cardiac anesthesiology service. 
Perioperative Echocardiography
Our caseload provides a comprehensive, robust and immersive experience in perioperative echocardiography. Fellows typically perform 160-300 unique echocardiographic examinations over a 12-month period (and a proportionately greater number of echo reads), easily surpassing the required numbers for Advanced Perioperative TEE certification. Fellows have protected time to participate in our echo didactic program, which is comprised of:
Formal didactic lecture program: These are regular 30-60 minute sessions that are held throughout the year, with topics spanning the echocardiographic curriculum.
Echocardiography simulator
August Echo Boot Camp
Self-guided TEE study curriculum 
Bi-monthly formal echo Rounds
Regular echo reading sessions
Yearly participation in the New York City-wide echocardiography conference, which brings together all New York City cardiothoracic fellowship programs.
Didactic Education Sessions 
Anesthesiology Grand Rounds. These are held every Monday morning with participation from all members of the Department of Anesthesiology, with presentations from national and international experts in anesthesiology, critical care and related specialties.
Cardiac Anesthesiology Conference. Held every Tuesday morning, conference topics include didactic lectures, case discussion, problem-based learning, echocardiography review, evidence-base and guidelines updates and quality and performance improvement.
High-Fidelity Simulation. These are held by simulation-trained faculty in the Skills Acquisition and Innovation Laboratory (SAIL) of Weill Cornell Medicine
Fellow Didactics Boot Camp. Held through July and August, this is a lecture series designed to establish foundational knowledge to new fellows for successful transition into clinical duties.
Journal Club. These are held 4-6 times per year. Fellows are expected to present articles of their choice, with mentoring from cardiac anesthesia faculty and invited faculty with statistical and research expertise.
Interdisciplinary conferences. Fellows are encouraged to attend conferences and lectures held in conjunction with cardiothoracic surgery, critical care medicine, and with general and subspecialty cardiology.
Quality and Performance Improvement (QPI) Bootcamp. Held in August, this provides the background and structure to guide the initiation and success of fellow QPI projects for the year.
Meeting Participation
Fellows receive protected time to attend the Society of Cardiovascular Anesthesiologists (SCA) annual meeting and the SCA Echo Week. Support is provided for attendance to these meetings.
Fellows are also encouraged to attend additional academic conferences related to our subspecialty, including those specific to critical care and cardiology. Financial support is available if the fellow is presenting original work.
Research and Scholarly Activity
Fellows are required participate in scholarly activities during their fellowship. Examples of scholarly opportunities for fellows include:

Joining in to active ongoing trials and research projects in cardiothoracic anesthesiology and critical care,
Developing an independent idea or project with department and/or institutional research support from the Department of Anesthesiology,
Submitting peer-reviewed articles, and authoring textbook chapters,
Presenting in a range of regional and national academic conferences. Meetings featuring our fellows in previous years include the New York City Echocardiography conference, the Postgraduate Assembly (PGA) of the New York State Society of Anesthesiologists, and the annual meetings of the Society of Cardiovascular Anesthesiologists, the American Society of Anesthesiologists, American Society of Echocardiography, and the International Anesthesia Research Society. Support is provided for such activities.
Evaluation
Each fellow is matched with a mentor that best suits their individual goals, learning styles and ambitions for their fellowship and beyond.
The supervisory attending physicians provide formative assessment on a daily basis, and summative evaluations are performed quarterly. Both use a confidential online system. Fellows have access to their individual evaluations through this system.
Fellows also review the program quarterly and the faculty bi-annually, and are invited to program evaluation meetings to give feedback and actively influence programming and other systems processes.
The Fellowship Clinical Competency Committee meets quarterly to review, discuss and aggregate performance feedback. Following this meeting, each fellow will meet with the program directors and their faculty mentor to receive feedback in-person.
At the end of the year a written summative evaluation is provided to the fellows and discussed with the program directors.
Curriculum
Educational Goals and Objectives
Our fellowship provides a comprehensive and rigorous curriculum that encourages a structured, mentored approach to independent learning. A brief summary of the fellowship learning objectives includes:
Patient Care

Clinical Cardiothoracic Anesthesiology

Consult on cardiac and thoracic patients preoperatively and learn independent assessment and preparation of patients for cardiothoracic anesthesiology, including evaluating anesthetic risk and strategies to minimize perioperative morbidity and mortality.
Develop expertise in:

Monitoring and maintaining normal cardiac physiology during the perioperative period with consideration of patient's disease processes.
Managing of critically ill patients in the perioperative period
Pain management for cardiothoracic surgical procedures
Technical skills including placement of invasive monitoring (including central venous and pulmonary artery catheters, spinal drains, and complex arterial access), advanced airway management (including bronchoscopy, lung isolation techniques and advanced ventilation methods), and critical care procedures (including POCUS, thoracentesis, circulatory device management and cardioversion).

Perioperative Echocardiography

Acquire expertise in perioperative echocardiography, applied across a wide variety of surgical cases and clinical situations

Medical Knowledge

Gain knowledge expertise in:

A broad range of simple and complex cardiac and thoracic conditions, and their surgical management
Functional cardiovascular and respiratory assessment, including diagnostic investigations 
The principles of extracorporeal cardiopulmonary support and basic management of these devices.
The perioperative management of critically ill patients.
Advanced cardiac and pulmonary resuscitation.
Invasive and non-invasive approaches to ventilatory support.

Systems-Based Practice

Lead interdisciplinary cardiac care teams in all clinical situations spanning the operating room, interventional cardiology, interventional radiology and the intensive care unit
Engage in quality improvement and care optimisation projects for cardiothoracic surgical patients

Practice-Based Learning and Improvement

Apply the fundamentals of conducting clinical research.
Supervise, teach, and evaluate personnel, both medical and paramedical, involved in the care of cardiothoracic surgery patients.

Professionalism

Lead and mentor anesthesiology residents in the perioperative care of cardiothoracic surgical patients

Interpersonal and Communication Skills

Represent the cardiothoracic anesthesia team in multidisciplinary management of patients with complex cardiothoracic conditions
Develop expertise in communicating with patients, families and health care professionals in routine and challenging clinical contexts.
Our fellowship provides immersive clinical experiences for a broad variety of cardiothoracic conditions, including:
Open cardiac surgery, including

Coronary revascularization
Valve surgery
Surgery of the thoracic aorta (ascending, arch and descending)
Pulmonary thromboembolectomy
Pulmonary endarterectomy
Surgery for advanced heart failure, including ventricular assist devices (VAD) and extracorporeal membrane oxygenation (ECMO)
Adult and pediatric congenital heart surgery
A wide variety of surgical approaches, including off-pump and robotic and minimally-invasive surgery

Thoracic surgery, including

Video-assisted thoracoscopic surgery (VATS) and lung resection
Esophageal surgery
Tracheal and airway surgery

Interventional Cardiology, including

Hybrid surgical procedures
Catheter-based interventions including valve implantation (TAVR, percutaneous mitral repair, valve-in-valve procedures) and closure of acquired and congenital cardiac defects (paraprosthetic valve leaks, congenital defects)
Electrophysiologic procedures, including simple and complex arrhythmia ablations, rhythm device implantation and atrial appendage closure
Resources
General

All fellows are provided office space, computers with internet access and dedicated server file-share access. There is ample space for academic study and collaboration. On-call evening meals are provided by the department.
Licensure and Membership fees to the ASA, IARS, SCA and NYSSA are supported by the department.
Salary
Graduate staff rate for PGY-5 level trainees for the academic year 2019-2020 is $91,276, with 4 weeks paid annual leave.
Housing

In order to take advantage of a mostly home-call system, fellows are encouraged to live on the Upper East Side - although many choose to live elsewhere in New York City, commute, and stay in call rooms when working overnight. NewYork-Presbyterian Hospital does manage several modern apartment buildings within the neighborhood, though many fellows secure great, affordable rentals on the Upper East Side independently.
Graduate Staff Housing Packet, including rental rates: Housing Packet 
Education

All fellows receive key textbooks in cardiothoracic anesthesiology and perioperative echocardiography at the start of the year:
Kaplan's Cardiac Anesthesia
Clinical Manual and Review of Transesophageal Echocardiography by Joseph Mathew, et al.
Perioperative Two-DimensionalTransesophageal Echocardiography: A Practical Handbook by Annette Vegas.
They also have access to a physical library with an essential collection of cardiac anesthesiology and echocardiography texts, as well as an exhaustive online repository via the Weill Cornell Medicine Samuel J. Wood Library. 
Fellows are also provided academic days in addition to their protected education time to pursue their scholarly activities. A $900 educational stipend is also provided for all fellows, in addition to departmental support for presenting original work at academic conferences.
Simulation
Fellows have access to a transesophageal and transthoracic echocardiogram simulator, located in the fellow's office for ease of access. In addition, fellows have access to specialty task trainers for advanced airway management as well as a high-fidelity simulation via the Skills Acquisition and Innovation Laboratory (SAIL) of Weill Cornell Medicine.
Career Development and Mentoring

Fellows are welcome to join regular faculty and resident development sessions held by the Weill Cornell Anesthesiology. Topics range from academic planning, career promotion, financial planning and teaching skills.
Wellbeing

The health and wellbeing of our fellows is paramount, and both formal and informal resources are provided to our fellows to ensure their physical, psychological and social needs are fulfilled. Institutional resources for wellbeing include:
Physical Health

NYPBeHealthy is a comprehensive wellbeing program for NewYork-Presbyterian Hospital. Their services include personalized wellbeing coaches, biometric screening, physical fitness, healthy eating, mindfulness, meditation and yoga programs. Their service also provides confidential counseling to both you and your family.

Psychological Health

CopeNYP is a free urgent counselling program for all employees of Weill Cornell Medicine and NewYork-Presbyterian Hospital. Up to 4 counselling sessions are provided free of charge.
HouseStaff Mental Health Services: Weill Cornell Department of Psychiatry offers completely confidential, short term care at no cost (up to 8 sessions are free).
Workforce Health and Safety: Also offers confidential counselling for the individual or groups.

Social Health

Financial Advice: NewYork-Presbyterian hospital a retirement counselling service for employees via Prudential financial services.
Back-up Family Care: NewYork-Presbyterian provides subsidized child and adult/elder care services via Bright Horizons.
Social Support: The Residency Support Council provides social outreach and support within the Department of Anesthesiology.
How to Apply
To qualify, an applicant must have attended medical school followed by successful completion of four or more years of residency training in anesthesiology in an ACGME accredited program.
According to our hospital GME policy, we are only able to accept J-1 or O-1 visas at this time. We do not sponsor H1-B visas.
Special consideration will be made for exceptional applicants who are interested in completing our Cardiothoracic Anesthesiology fellowship and our Anesthesiology Critical Care Medicine fellowship in sequence.  Candidates interested in being considered for acceptance to both programs should present their formal application using the steps below and send a separate letter of intent to anes-programs@med.cornell.edu.
How to apply:
This program participates in the San Francisco Match (SF Match). SH Match provides the Central Application Service (CAS), which distributes applications to training programs. The use of CAS is mandatory, and assures that applications are uniform, complete, and distributed in an orderly fashion. 
Please complete your application in two steps:
First, register on-line via the SF Match website and send the application materials indicated below to CAS.
Second, after completing and sending the CAS package, please send to our office your most recent anesthesiology ABA in-training exam (ITE) scores and your ABA Basic Board Exam result.
Projected timeline for applications for the 2024-2025 academic year application season:
SF Match registration begins: November 6 on sfmatch.org
Application deadline: April 30
Interview period:  January - May 15
Rank lists due:  June 1
Match results:  June 15
Fellowship Training Start Date: July 2024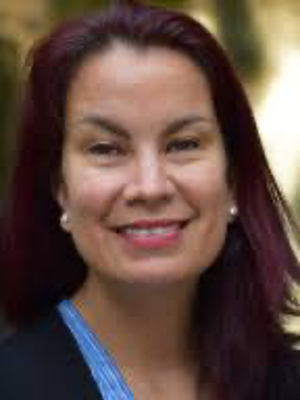 Shanna S. Hill, MD
Program Director, Cardiothoracic Fellowship Program
Assistant Professor of Clinical Anesthesiology
Director of Anesthesiology Fellowship Education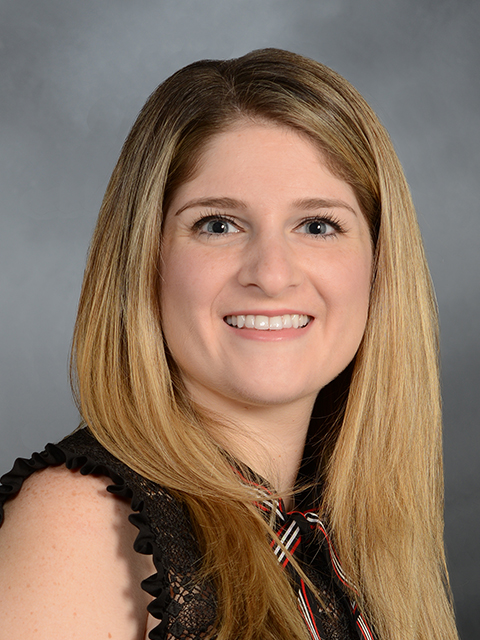 Diana Khatib, MD
Associate Program Director, Cardiothoracic Fellowship Program
Assistant Professor of Clinical Anesthesiology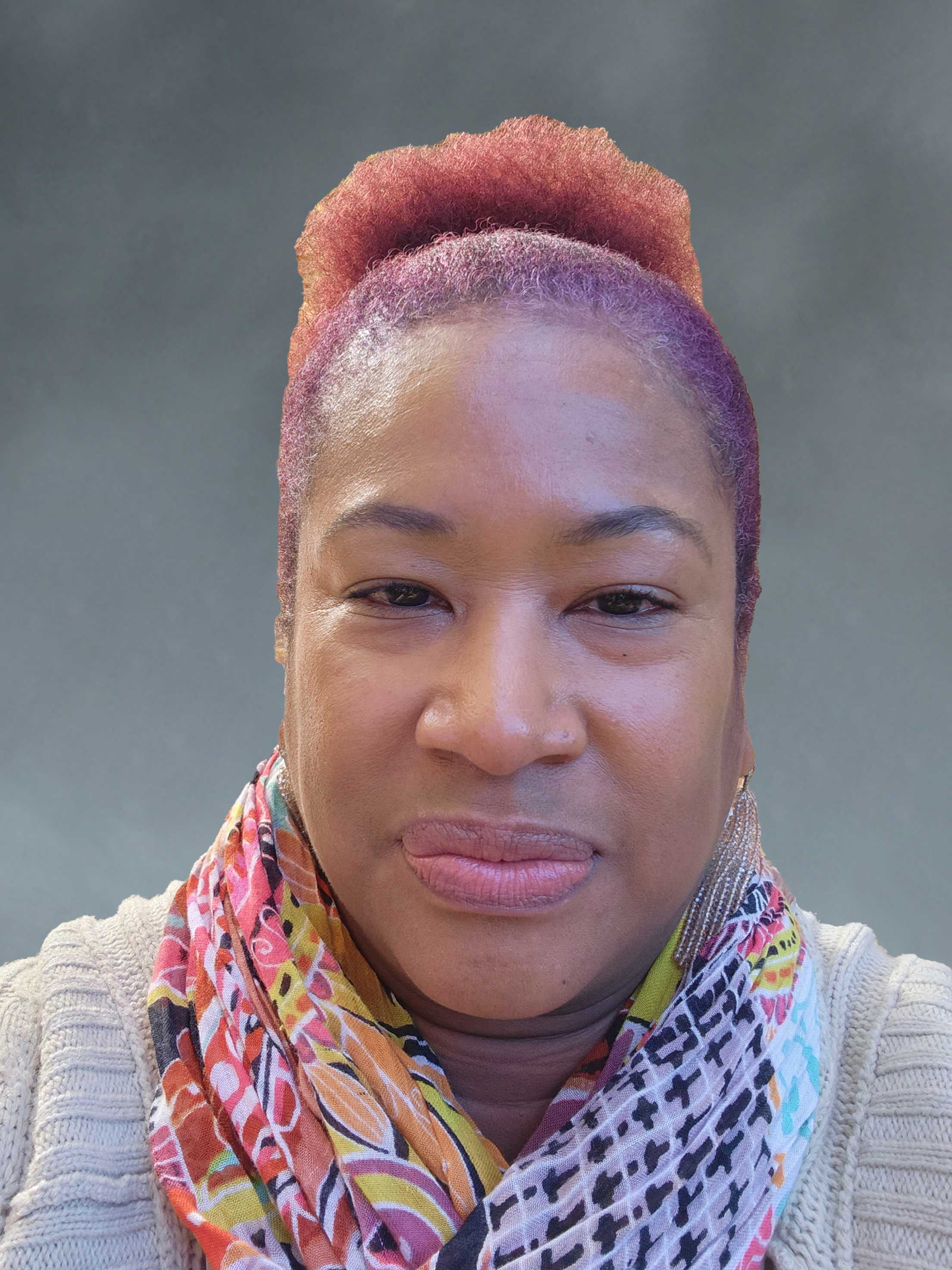 Marlene Augustine
Fellowship Program Coordinator
Department of Anesthesiology
Weill Cornell Medicine
525 East 68th Street, Box 124
New York, NY 10065

Office: 212-746-2785
Fax: 646-962-1920
Email: anes-ctfellowship@med.cornell.edu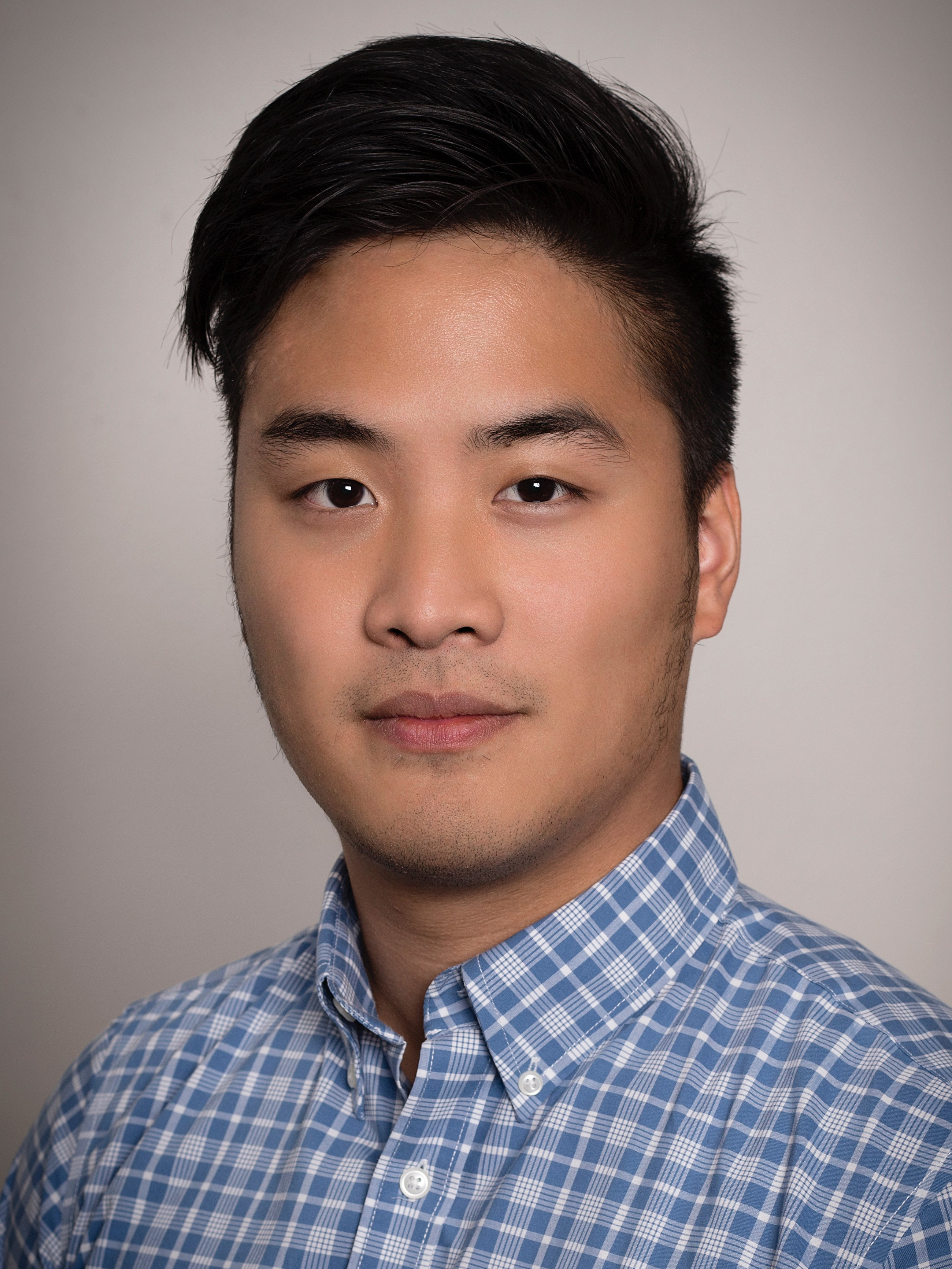 Michael Chang, MD
2023-2024
Dr. Chang graduated from the The Sophie Davis Biomedical Education Program at the CUNY School of Medicine and went on to earn his medical degree from the SUNY Downstate College of Medicine. He completed his medical internship and anesthesiology residency at Westchester Medical Center, serving as chief resident in his final year of training. Dr. Chang then went on to complete an anesthesiology critical care medicine fellowship at NewYork-Presbyterian/Weill Cornell Medical Center.
Patrick Isola, MD
2023-2024
Dr. Isola was born and raised in Seattle, Washington. He earned a Bachelor of Science in chemistry at Creighton University in Omaha, NE. He continued at Creighton for medical school with completion of his clinical years at the Phoenix Regional Campus. He completed his internship and residency in anesthesiology at Los Angeles General Medical Center/University of Southern California Program. His dedication to his program and his colleagues led to his appointment as Chief Resident in his final year, where he played a pivotal role in mentoring and guiding fellow residents.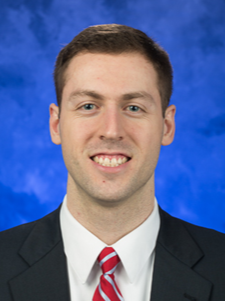 Brendan Wood, MD
2023-2024
Dr. Wood was born in Virginia and raised in Yardley, Pennsylvania. He earned a Bachelor of Science degree in biology at Penn State Schreyer Honors College. Following graduation, he pursued his medical degree at Penn State University College of Medicine in Hershey, PA. He completed his internship and residency in anesthesiology at NewYork-Presbyterian/Weill Cornell Medical Center.
Former Fellows 2022-2023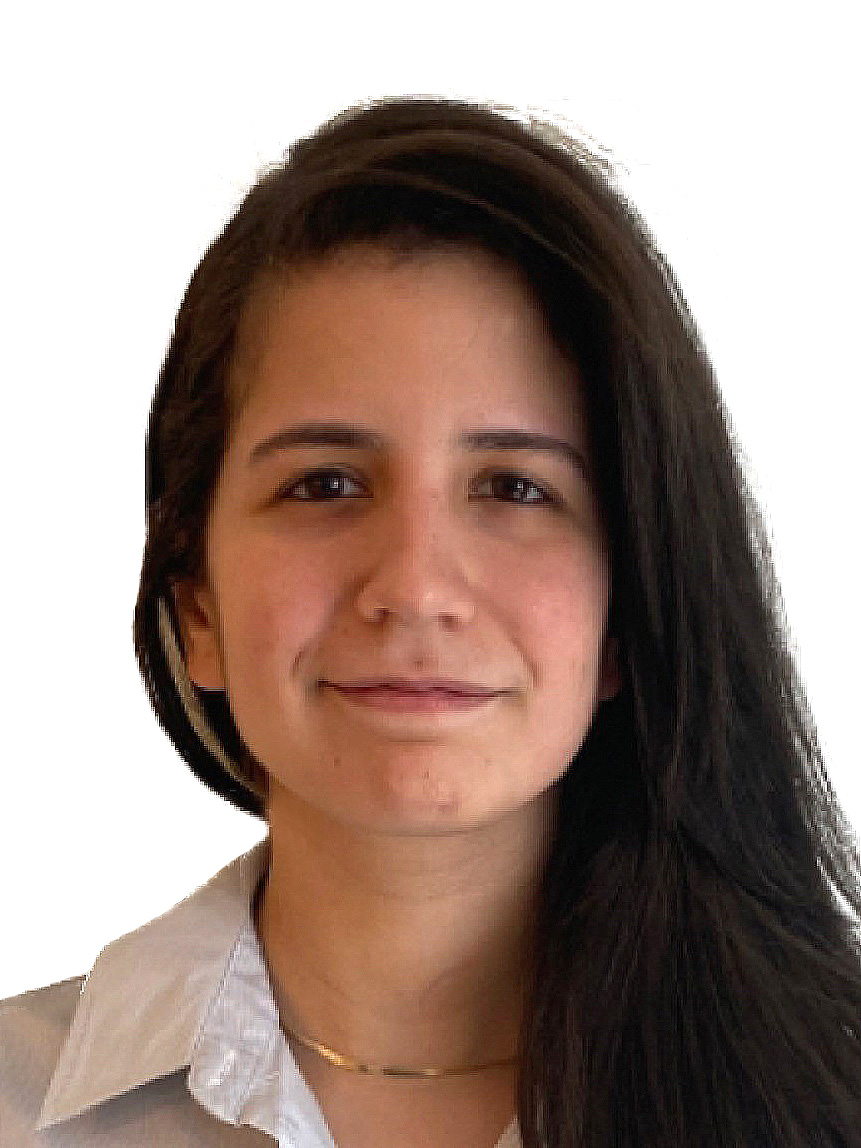 Maria Betances Fernandez, MD
2022-2023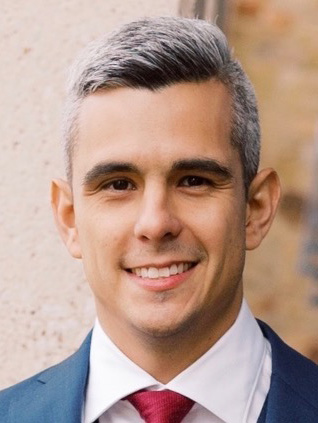 James Gwosdz, MD
2022-2023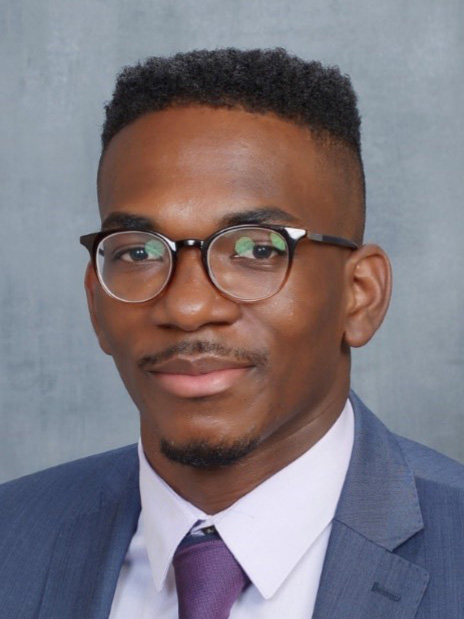 Klint Smart, MD
2022-2023
Former Fellows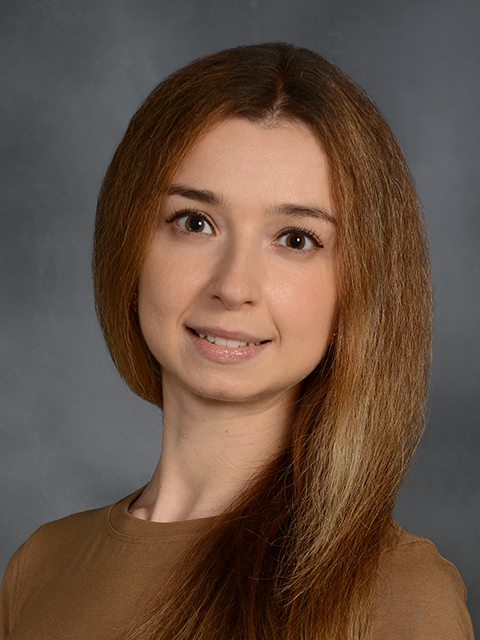 Olga Rozental, MD, PhD
2021-2022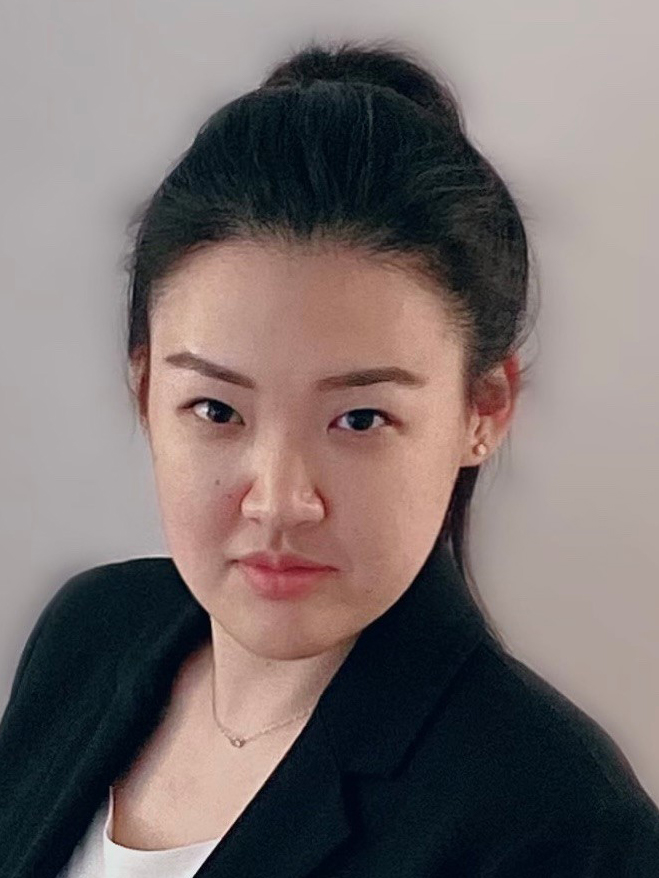 Nicole Morikawa, MD
2021-2022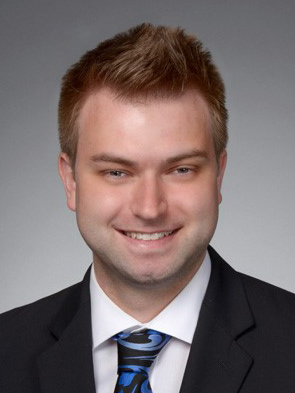 Anthony Wavrin, MD
2021-2022