August 14, 2019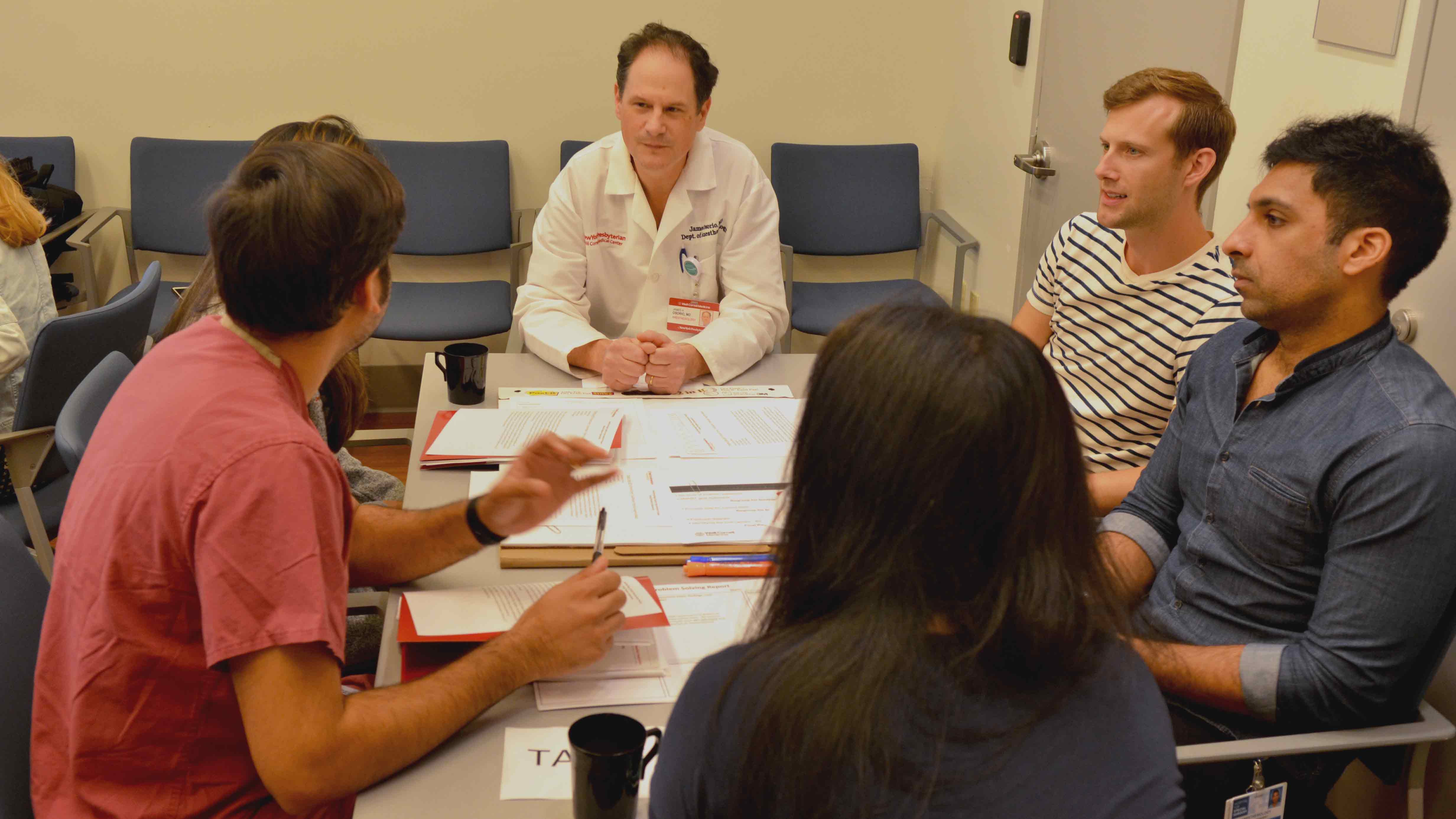 The department dedicated a full day of resident learning to Quality Improvement and Patient Safety education on August 7. The course, now in its fourth year, was designed to provide residents with a foundation in quality improvement (QI) methodology, and to launch resident and fellow driven QI projects. 
"Engaging in QI projects is how you, as clinicians, will be able to identify and solve problems in a systematic way to improve patient care," said Dr. Patricia Mack, associate professor of clinical anesthesiology and vice chair for patient safety and quality improvement.
Clinical fellows led QI-project problem assessments and goals development with groups of CA-1 residents.
"We're here to help connect you to the right people who will help you achieve your goals," said Dr. Paul Riegelhaupt, assistant professor of anesthesiology and associate program director for the residency program, referring to the opportunities available to collaborate with peers, faculty, nurses, and other experts from perioperative services. 
Faculty members who participated during the breakout sessions included Drs. Shanna Hill, James Osorio, Zachary Turnbull, and Eric Brumberger. Guest lecturers included Drs. Derek Mazique, associate chief quality officer for NewYork-Presbyterian Hospital, Michael Loftus, associate chief quality officers for NewYork-Presbyterian Hospital and designated institutional official for graduate medical education, and Michelle Evangelista, clinical systems engineer for NewYork-Presbyterian Hospital.
A total of 28 people attended the course, including faculty, fellows and residents.  
RELATED 
Full House for Quality and Patient Safety Education Day