November 19, 2019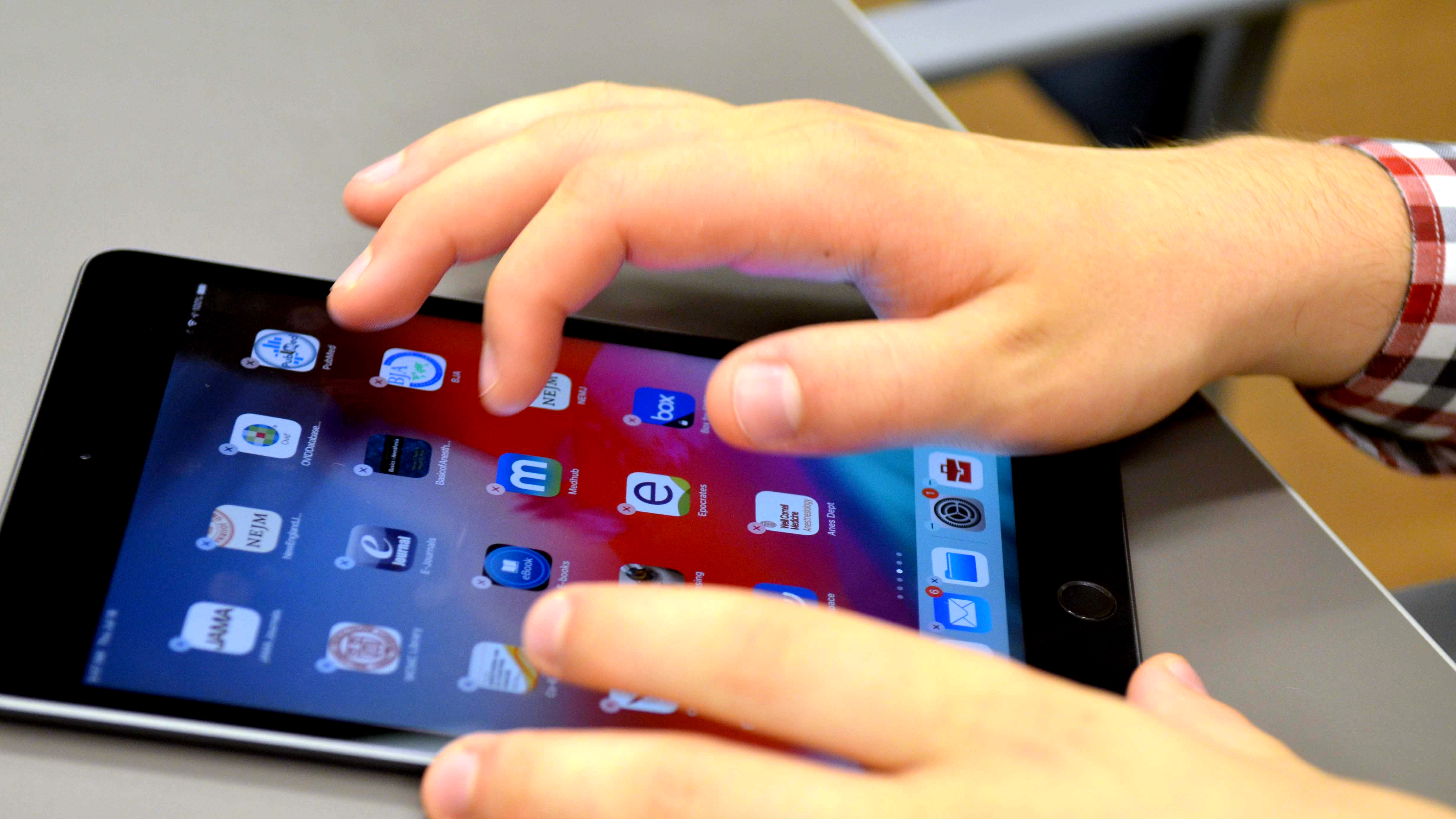 The Department of Anesthesiology Residency Program has earned Weill Cornell Medicine the designation of Apple Distinguished School for 2019-2022. The residency program was previously recognized by Apple as a Distinguished Program in 2017 for its implementation of a 1-to-1 iPad program and its innovative digital curriculum. 
Apple Distinguished Schools are centers of innovation, leadership, and educational excellence that use technology to inspire creativity, collaboration, and critical thinking. They showcase innovative uses of technology in learning, teaching, and the school environment and have documented results of academic accomplishment.
The anesthesiology residency program was recognized for its continued efforts to implement a progressive curriculum and innovate with technology.
"In 2018, we merged our education suite with our Center for Perioperative Outcomes, which is a unique center dedicated to informatics, research, and new and emerging information technologies," said Dr. Kane Pryor, vice chair for academic affairs and director of education in the Department of Anesthesiology. "The merger allowed us to develop a number of advances in our approach to education, such as using complex analytics to assess how our residents are progressing clinically and to predict their trajectory." 
Other educational initiatives have included the use of social media platforms in daily education, a pilot program to implement a flipped classroom model for point of care ultrasound (PoCUS) education, and a grant-supported initiative to create a technology-based global health curriculum and evaluate its educational impact on faculty and resident physicians. The residency program hosts its curriculum on web-based platforms, in collaboration with the educational technology division of the college. It also collaborates with the library to provide access to digital resources.
"We are incredibly excited to receive this recognition," said Dr. Pryor. "In 2019, millennial students who have grown up in a digital environment are best served by a millennial graduate medical education. Being recognized as an Apple Distinguished School signals to us and to our prospective trainees that we are headed in a good direction. It really encourages us to keep thinking outside the box."