July 1, 2019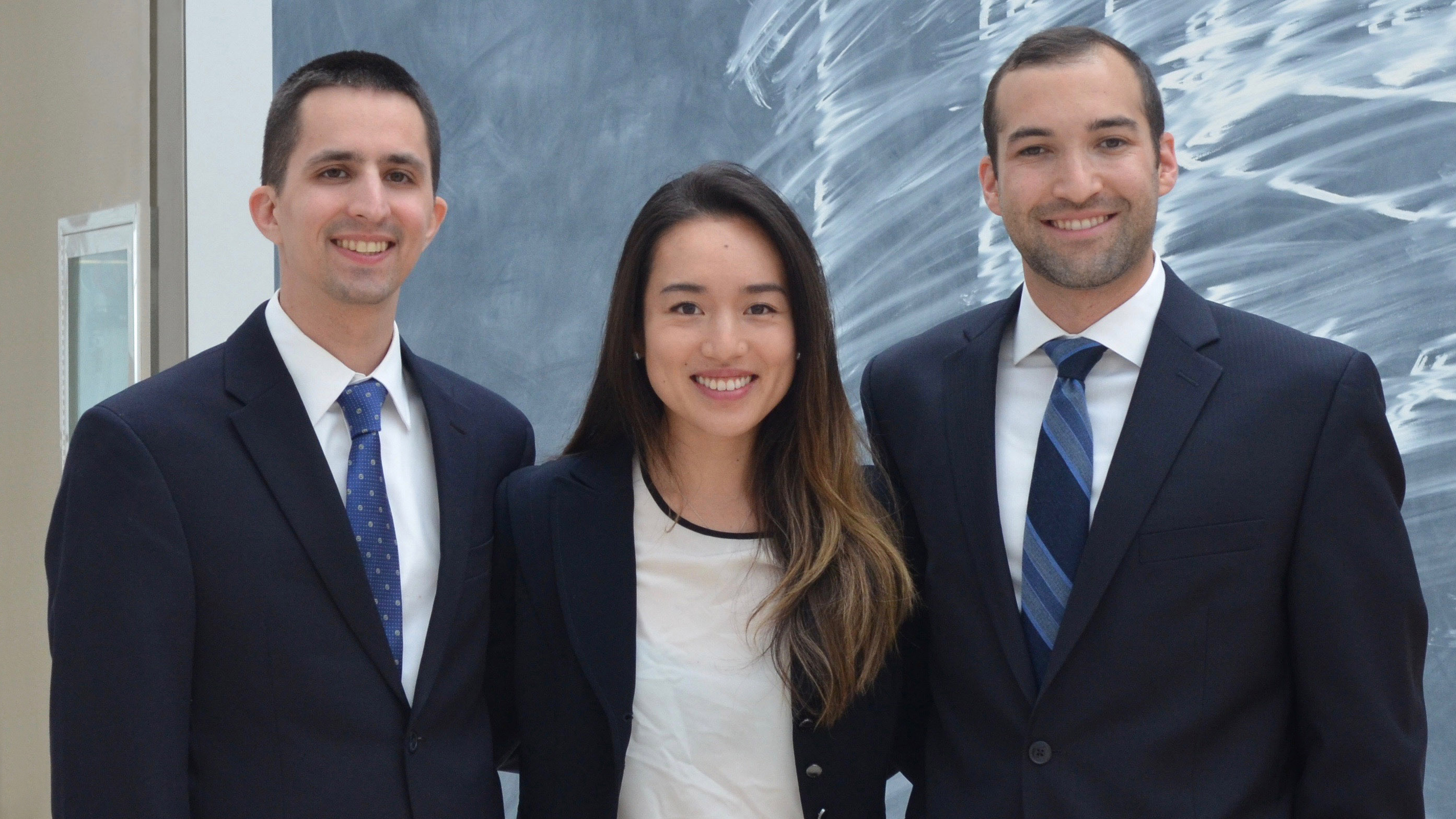 The Department of Anesthesiology's three new chief residents share one common goal: to promote wellness and excellence in all aspects of the residency.
Dr. Matthew Perlstein grew up in Orange County, New York. He studied physiology and neurobiology at the University of Maryland, graduating magna cum laude and Phi Beta Kappa. He earned his medical degree from SUNY Upstate Medical University in Syracuse, New York, and was inducted into the Alpha Omega Alpha honor society.
Dr. Cindy Cheung was born and raised in Sacramento, California. She attended the University of California at Riverside on the Regent's scholarship, where she studied biological sciences and later went on to receive her medical degree at the UCLA David Geffen School of Medicine in Los Angeles, California. 
Dr. John Rubin grew up in Minneapolis, Minnesota. He graduated from the University of Minnesota with a degree in biochemistry and a management minor. After college, he moved to New York and received his medical degree from New York Medical College.
"We are honored to represent one of the premiere anesthesiology residency programs in the country," said the new chief residents. They continued to say they "look forward to working with the entire department to continue the program's growth and make Weill Cornell Medicine's Department of Anesthesiology the best it can be."
The new chiefs step into their role on July 1.
Read more in the Chief Residents' Corner.