March 12, 2019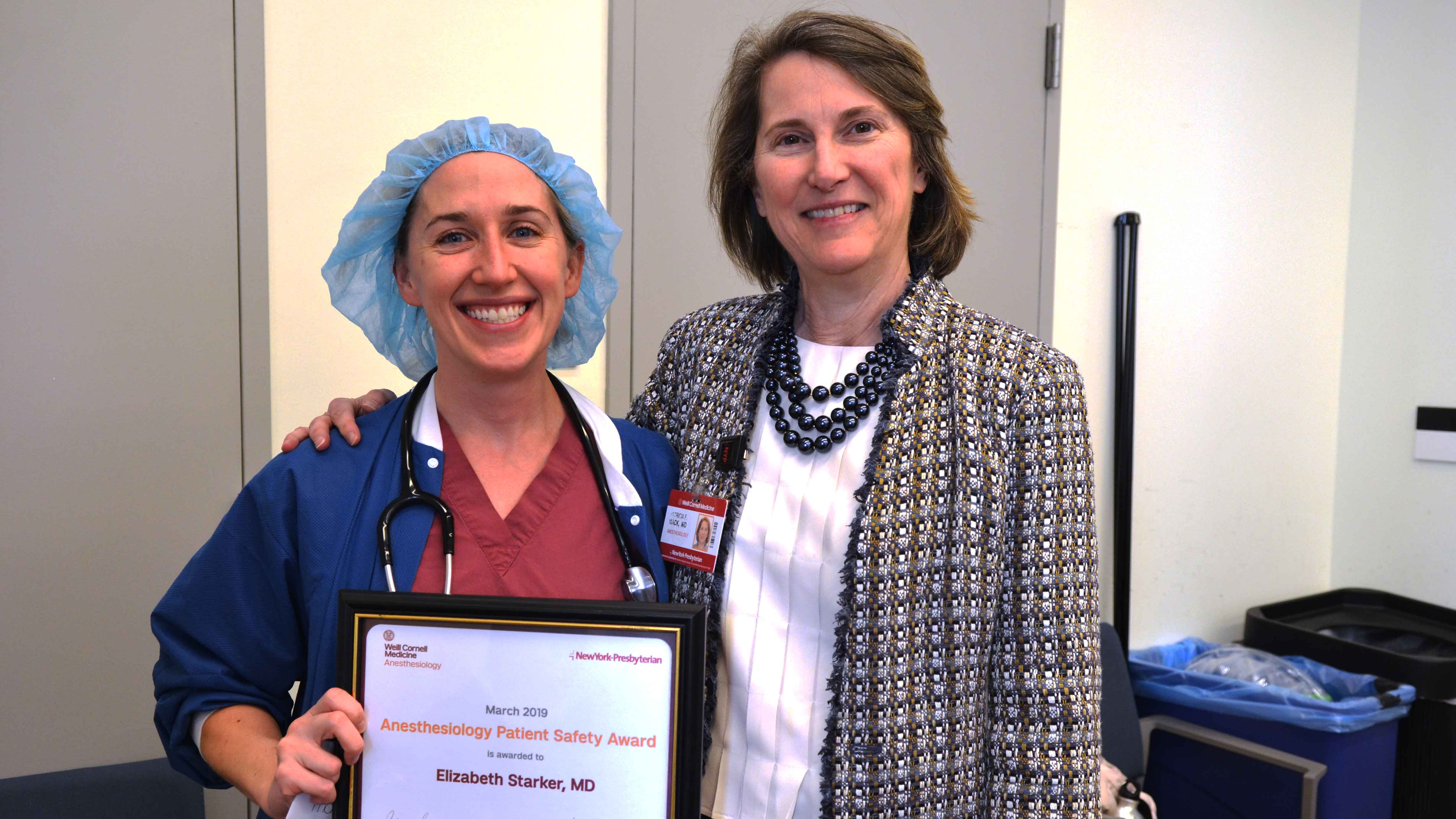 To coincide with Patient Safety Awareness Week (March 10-16), the Department of Anesthesiology held its fourth annual luncheon on March 12. 
"Our Patient Safety Week Luncheon is an opportunity for our department to highlight our ongoing dedication to the safety of our patients as our highest priority," said Dr. Patricia Fogarty Mack, vice chair for Patient Safety and Quality Improvement. 
Participants discussed departmental Patient Safety initiatives that were implemented in 2018, such as patient follow-up care after corneal abrasions and improved post-anesthesia care unit (PACU) to intensive care unit (ICU) communication. 
Dr. Ron Weinberg, assistant professor of clinical anesthesiology, presented an overview of the department's nine implemented Enhanced Recovery After Surgery (ERAS) protocols, including the ERAS Cesarean Delivery pathway. 
ERAS for Cesarean Deliveries, established collaboratively with the Department of Obstetrics and Gynecology, aims to improve outcomes, quality and satisfaction for patients undergoing C-sections at NewYork-Presbyterian/Weill Cornell Medical Center. 
"Twenty years from now we will no longer be talking about ERAS protocols because they will have become the standard of care," Dr. Weinberg said.   
The Quality and Patient Safety (QPS) team also encouraged participants to establish departmental patient safety goals for 2019 and asked clinicians to volunteer for ongoing Quality Improvement (QI) projects. Clinicians were also encouraged to submit compliments about their peers. "It's easy to spot mistakes, but we also need to know when we've done a great job and are being recognized for it," Dr. Mack added. 
Dr. Beth Starker received an Anesthesiology Patient Safety Award, granted to a staff member who goes the extra mile to keep patients safe. Dr. Starker's quick thinking and action ensured a patient received optimal care in the OR.  
Patient Safety Awareness Week is an annual education and awareness campaign led by the National Patient Safety Foundation fostering patient-safety culture.