July 26, 2019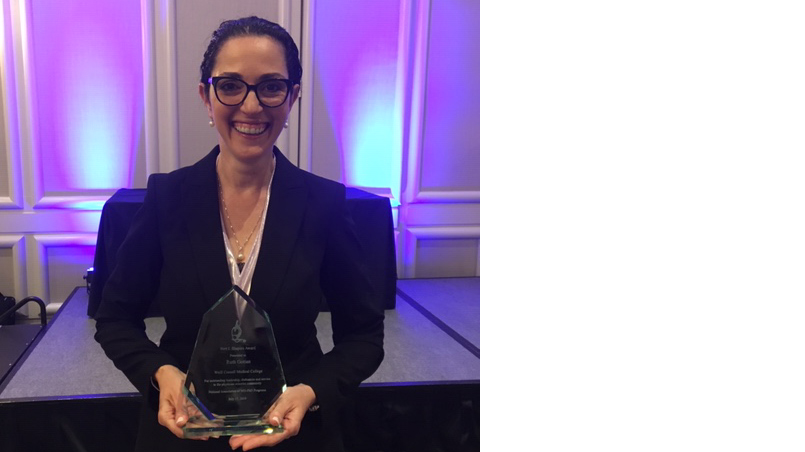 Dr. Ruth Gotian, was awarded a Bert I. Shapiro Award from the National Association of MD-PhD Programs at the 2019 Association of American Medical Colleges (AAMC) MD-PhD Section Meeting, held July 17-19 in Maryland. Dr. Gotian was honored for her outstanding national contributions to physician-scientist training. 
Dr. Gotian is the inaugural assistant dean for mentoring at Weill Cornell Medicine (WCM) and executive director of the Mentoring Acadmy. She serves as chief learning officer in the Department of Anesthesiology, where she is also an assistant professor of education .  Previously, Dr. Gotian was administrative director of WCM's Tri-Institutional MD-PhD Program and a member of the National MD-PhD Steering Committee.
"Bert Shapiro was one of my mentors," she said, "so winning the award in his name is the greatest honor."
Dr. Bert I. Shapiro was director of the Medical Scientist Training Program at the National Institutes of Health from 1993 to 2011. He is noted for encouraging collaboration among MD-PhD programs and advocating for their support.