August 15, 2017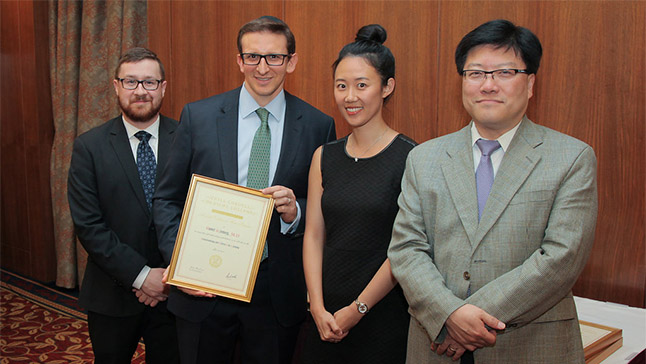 Dr. Roniel Weinberg, assistant professor of clinical anesthesiology, received an Excellence in Medical Education Award at Weill Cornell Medicine's annual dinner and ceremony recognizing outstanding educators. The event was held in the Griffis Faculty Club on June 19.  
The award recognizes outstanding teaching based on input from both faculty and medical students. It was presented by Dr. Barbara Hempstead, senior associate dean of education at Weill Cornell Medicine.
Dr. Weinberg is co-director of Regional Anesthesiology and Acute Pain Service. He was recognized for his role in the Anesthesiology and Critical Care Clerkship.