December 2, 2019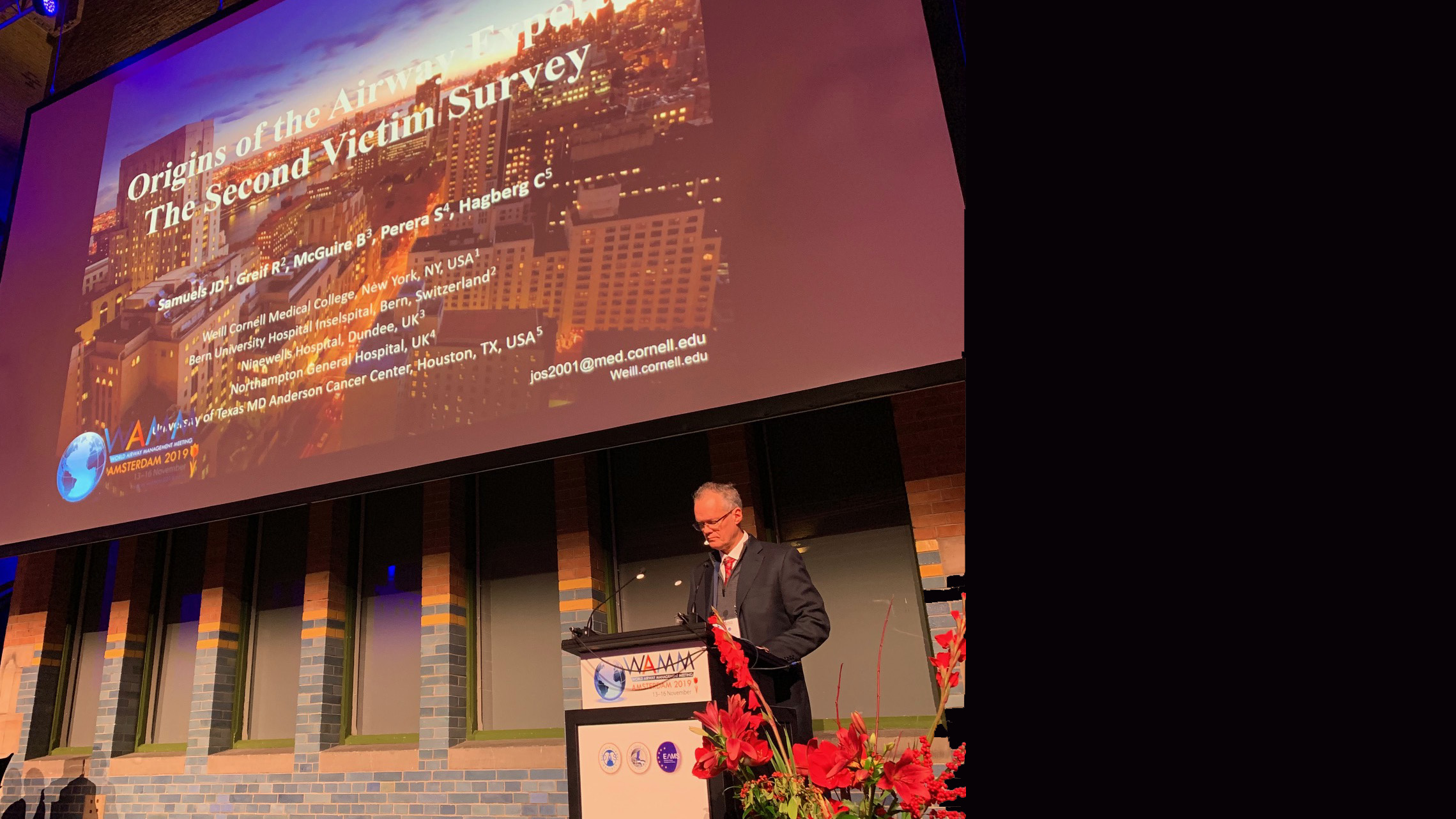 Research by Dr. Jon Samuels was selected as a top 12 oral abstract at the 2nd International 2019 World Airway Management Meeting (WAMM), held November 13-16 in Amsterdam. The meeting included 721 scientific posters and presentations. 
Dr. Samuels, an assistant professor of anesthesiology and division director of bariatric anesthesia, presented his work titled "Second Victim Response in Anaesthesiologists Following Difficult Airway Management: an International Survey." Co-authors are Drs. R. Greif, B. McGuire, S. Perera and C. Hagberg. 
Dr. Samuels also presented two posters on behalf of the department:
"Emergent Airway Management in a Patient with in situ Tracheobronchial Stents" by Drs. Jon Samuels, John Rubin, Christina Lee, Erin Adams and Rohan Panchamia
"Close the bag: a project to methodically improve the quality of the emergency airway bag," by Drs. Jon Samuels, Brian Like, Patricia Mack, Vinod Malhotra and Matthew Spiegel
WAMM is a combined scientific meeting representing airway societies worldwide. Organized every four years by the Difficult Airway Society (DAS) in the UK, the Society for Airway Management (SAM) in the US, and the European Airway Management Society (EAMS), the meeting draws anesthesiologists, intensivists, surgeons, pediatricians, CRNAs, anesthesia assistants, first responders, and trainees in disparate fields.