May 28, 2019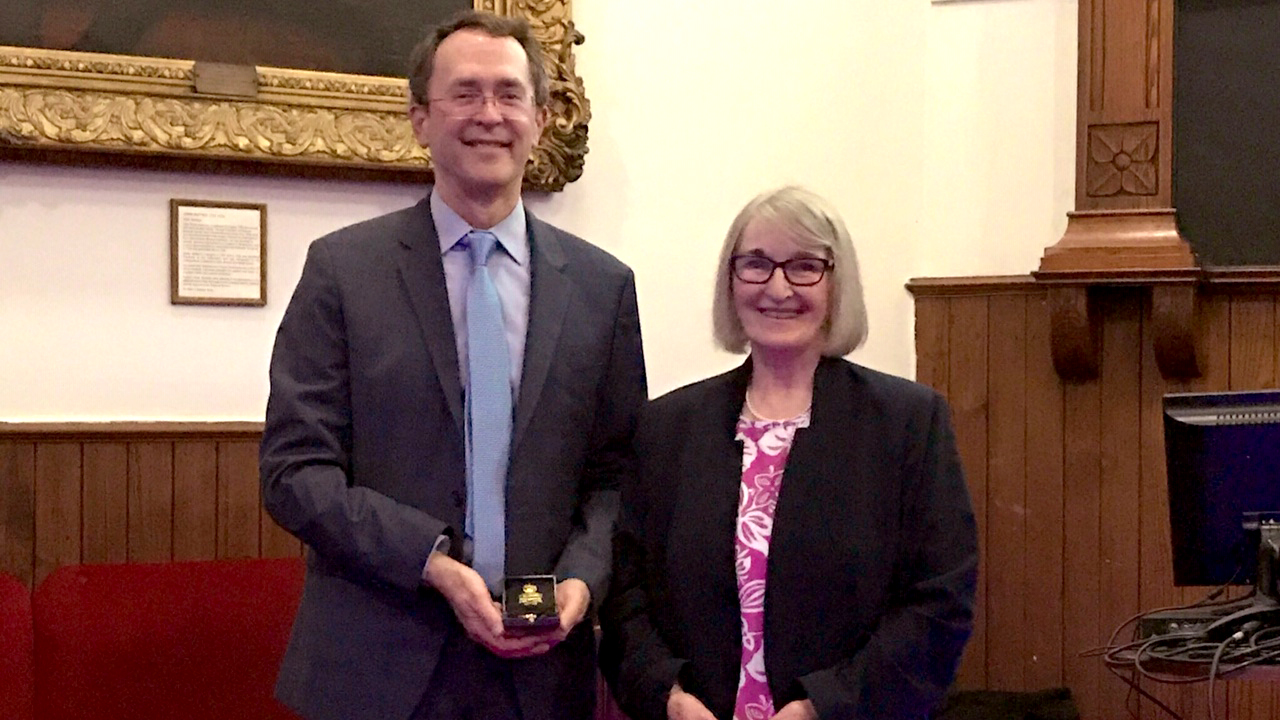 Dr. Hugh Hemmings, Jr. delivered the 5th T.Cecil Gray BJA lecture at the Liverpool Society of Anaesthetists on May 23.  
The lecture, titled "General Anaesthesia and the Illusion of Rational Drug Design," looked at general anaesthetic agents and how their unique pharmacological properties have made the successful application of rational drug design far more difficult. The lecture honors T. Cecil Gray, a pioneering professor and chair of anaesthesia at Liverpool, who developed the train-of-four neuromuscular monitoring technique and the concept of balanced anesthesia known as the Liverpool technique.
Dr. Hemmings, the senior associate dean for research and Joseph F. Artusio, Jr. Professor and chair of the Department of Anesthesiology at Weill Cornell Medicine, is editor-in-chief of the British Journal of Anaesthesia. Following the address, he was presented with the British Journal of Anesthesia T.Cecil Gray medal.