February 5, 2023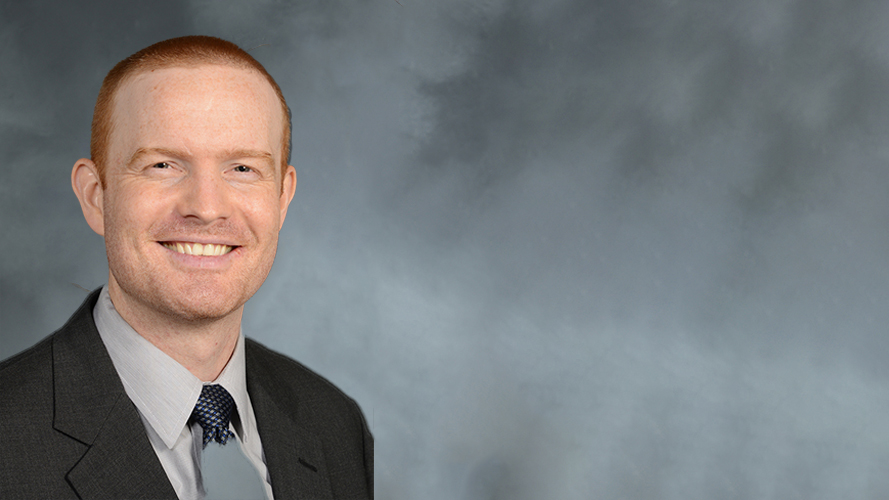 Dr. Daniel Cook, an assistant professor of anesthesiology, is the recipient of a K08 Mentored Clinical Scientist Development Award from the National Institute of General Medical Sciences (NIGMS). The five-year, $975,000 award will support Dr. Cook's research titled "Metabolic impact of intralipid on synaptic function as a mechanism of resuscitation in local anesthetic systemic toxicity."  
The goal of Dr. Cook's project is to understand if metabolism of intravenous lipid emulsions by neurons in the brain is a mechanism by which these therapies reverse local anesthetic systemic toxicity – a potentially fatal syndrome – in the central nervous system. 
Previously, metabolism of lipid emulsions has primarily been explored in the context of reversing cardiac toxicity, Dr. Cook explained. 
"I am excited to explore different metabolic pathways in terms of synaptic function that have not received a lot of attention historically," he commented. "I am also excited that this research could better inform our understanding of local anesthetic systemic toxicity and might lead to improved treatment for the disorder."
Dr. Cook's primary research mentor is Dr. Timothy Ryan, Tri-Institutional Professor of Biochemistry at Weill Cornell Medicine. His advisory committee is comprised of Dr. Peter Goldstein, professor of anesthesiology, and Dr. Theodore Schwartz, David and Ursel Barnes Professor of Minimally Invasive Neurosurgery at Weill Cornell Medicine.