October 9, 2018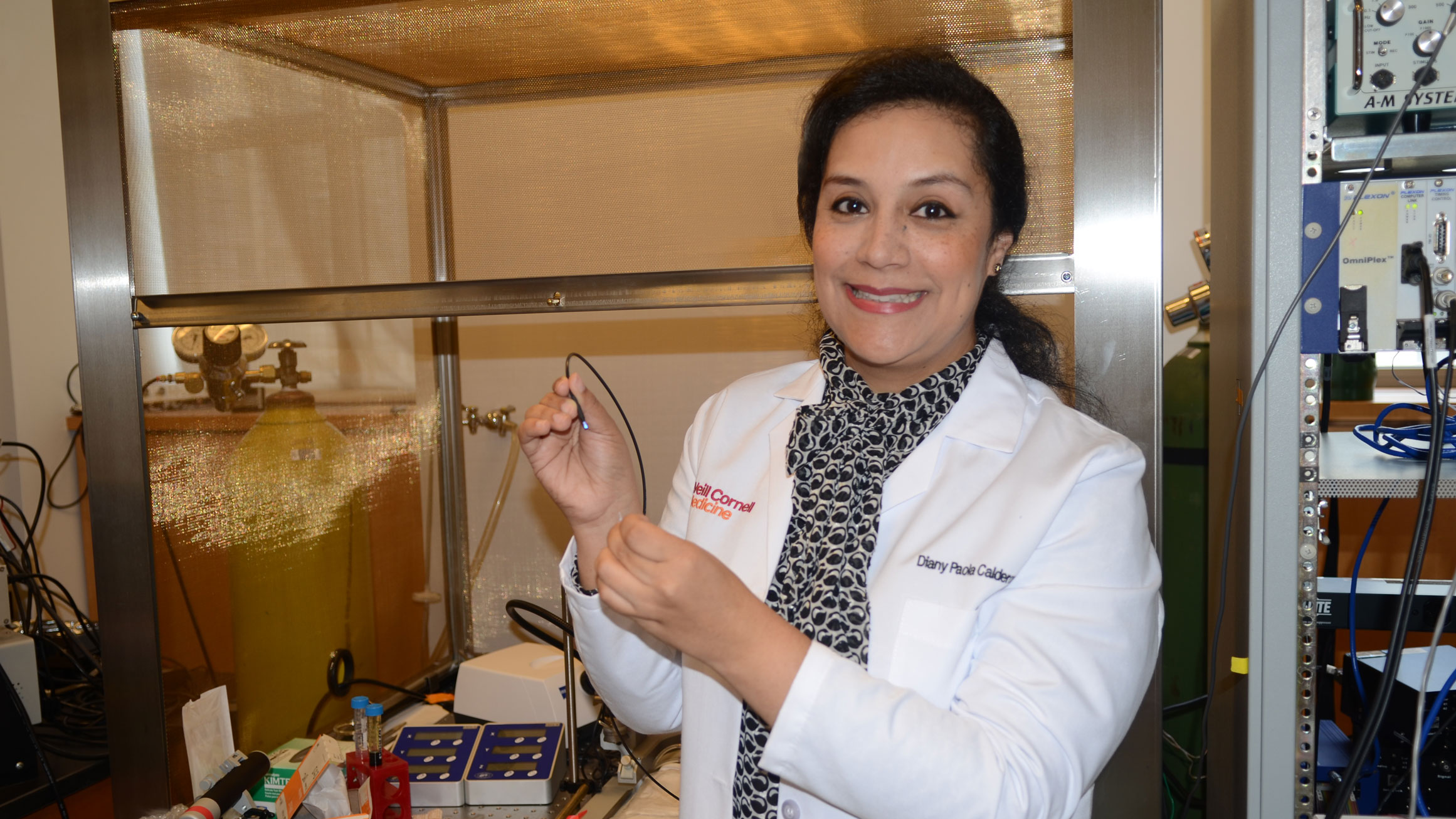 Dr. Diany Paola Calderon was chosen as the 2018-19 Sackler Brain and Spine Institute Fellow. Dr. Calderon's proposed investigation is "Restoring Consciousness: Deciphering Optimal Cortical Stimulation through Activation of Nucleus Gigantocellularis in Anesthetized and Brain Injured Mice." 
"The most exciting part about this research has been the opportunity to combine artificial intelligence techniques, like machine learning, and the field of neuroscience to understand the dynamics of the lower brainstem and its ability to modulate cortical activity," said Dr. Calderon, who is an assistant professor of neuroscience in anesthesiology.  "The results of this study seek to uncover the identify of states that promote optimal cortical activation to enhance integration of forebrain networks that have been lost or reduced by injury."  
The Sackler Brain and Spine Institute at NewYork-Presbyterian/Weill Cornell Medical Center supports neurological and neurosurgical patient care and innovative medical research and education.