November 15, 2018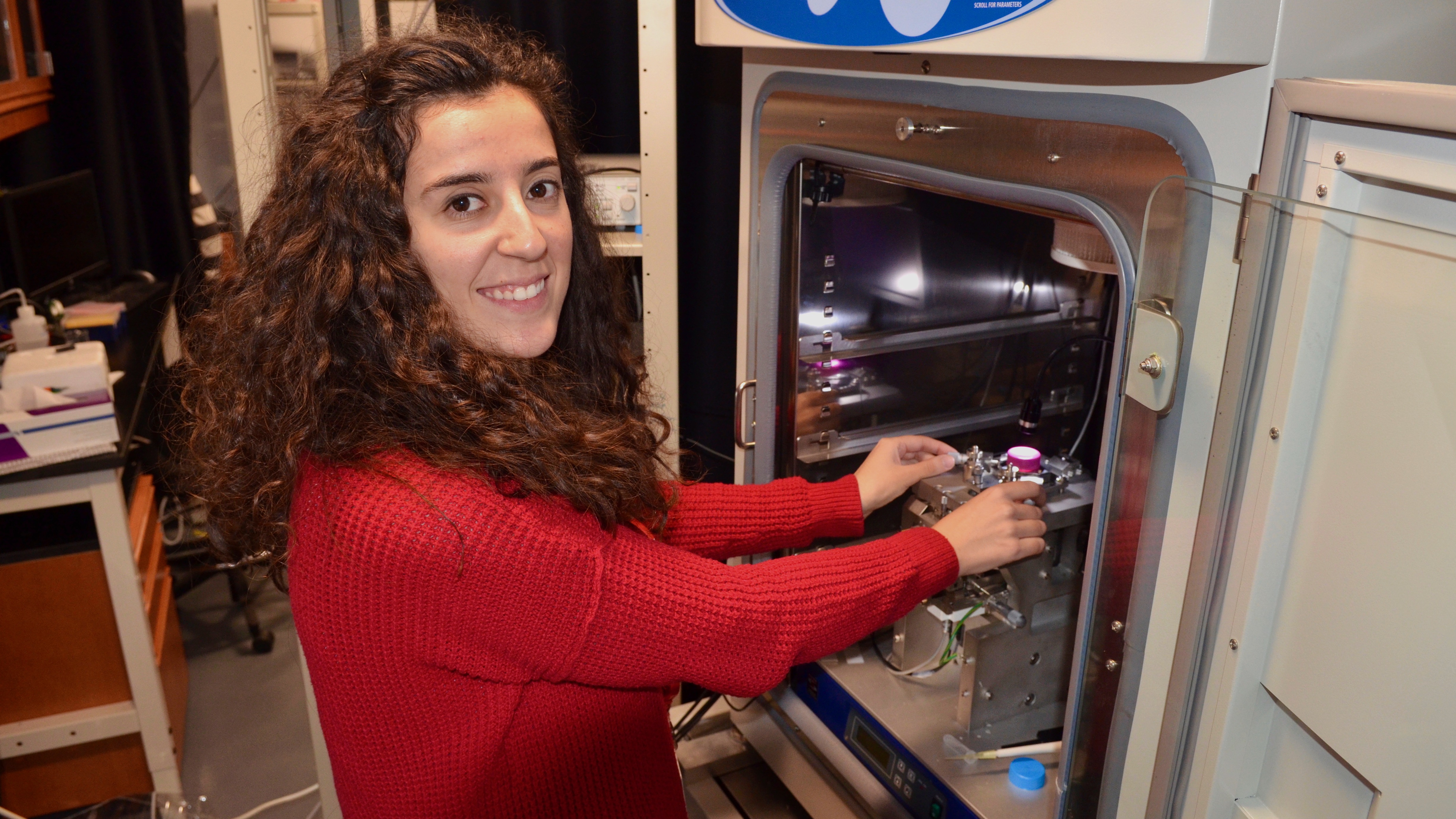 Dr. Alma Perez Perrino, a postdoctoral associate in the Scheuring lab, is the recipient of a one-year fellowship from the Ramon Areces Foundation for her study of the conformational changes of ChR protein by high-speed atomic force microscopy (HS-AFM) combined with light. 
Dr. Perez Perrino's proposal seeks to apply the novel developments in HS-AFM coupled with a light-activation device to obtain direct visualization of conformational changes of ChR, a protein of the G protein-coupled receptors (GPCR) family, between closed and open states. She aims to understand how the conformational changes depend on light intensity, wavelength, and whether or not cooperativity within protomers in the ChR dimer occurs.  
The international award supports postdoctoral associates who work and/or study abroad.