January 29, 2018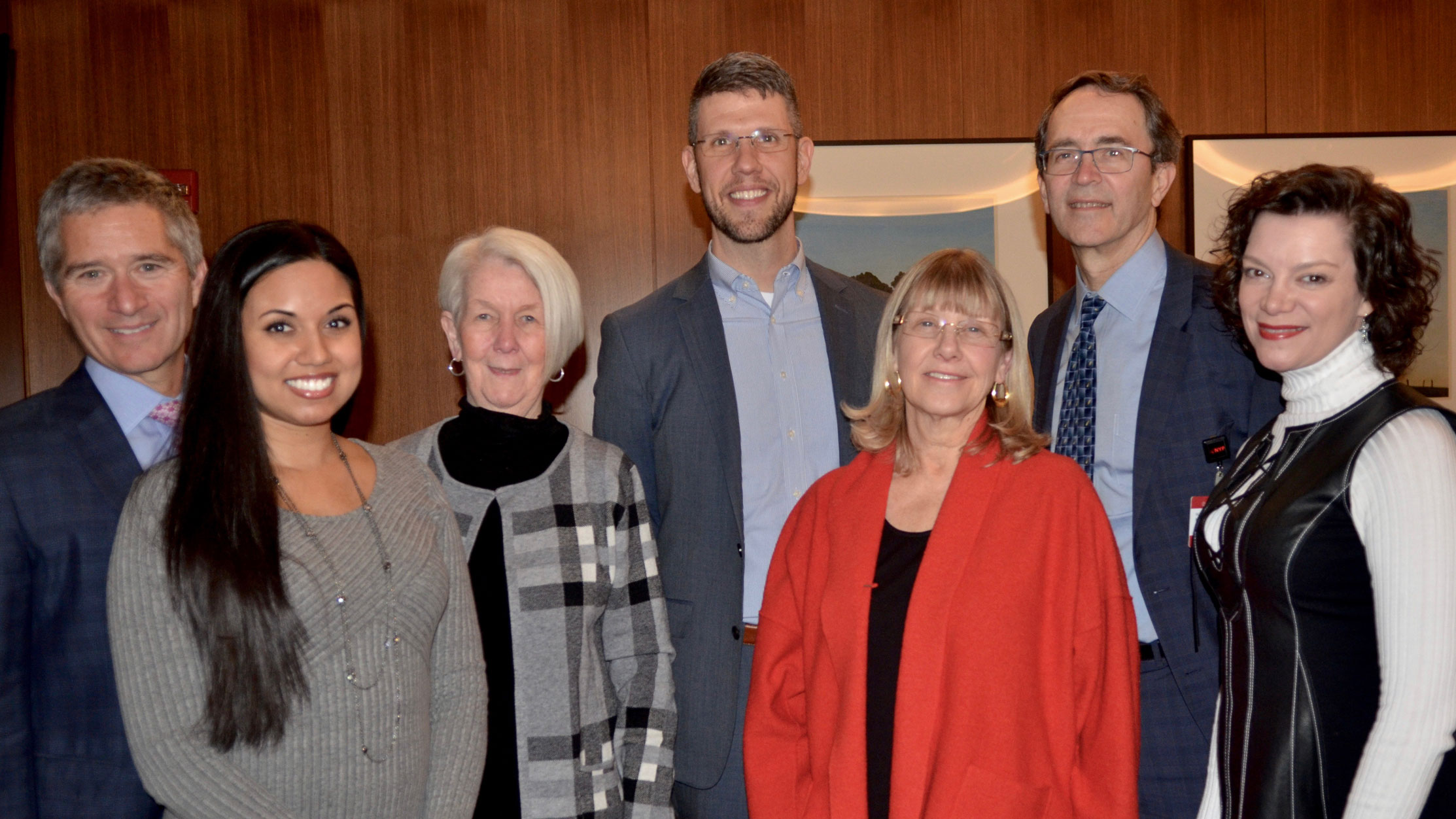 The Department of Anesthesiology celebrated the work of its Certified Registered Nurse Anesthetists (CRNAs) during National CRNA Week, held January 21-27. The week culminated with dinners at the Griffis Faculty Club and at Felice Ristorante in lower Manhattan. 
Two CRNAs were recognized for outstanding performance.
Therese Mohamed received the Eleanor Bradley award, given annually to a CRNA who exhibits leadership, professionalism, compassion, diplomacy, loyalty, and dedication.
Eleanor Bradley, a chief nurse anesthetist who devoted more than 40 years to NewYork-Presbyterian/Weill Cornell Medical Center, attended the dinner and presentation of the award bearing her name.
Sabrina Petrillo received the Outstanding CRNA of the Year award for Lower Manhattan Hospital.
"You are true role models who do amazing things every day," Dr. Marisa McSwain, assistant professor of anesthesiology and site chief at Lower Manhattan Hospital, told the group assembled at the downtown event.