June 23, 2022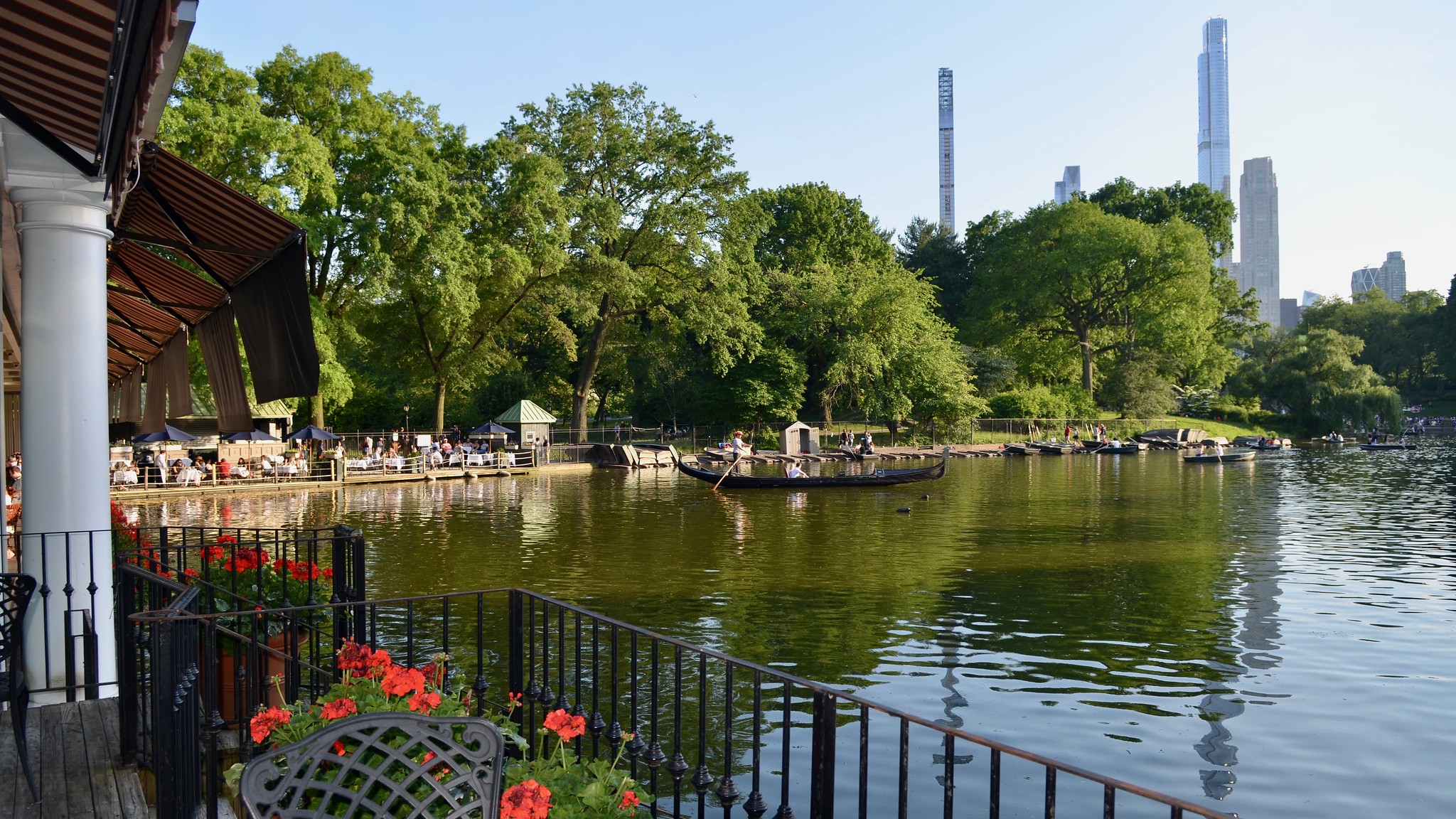 The scenic Loeb Boathouse in Central Park was the venue for the Department of Anesthesiology's residency graduation celebration on June 3. Twenty residents were honored in a ceremony hosted by Dr. Kane Pryor, executive vice chair for academic affairs, and Dr. Eric Brumberger, the residency program director. 
In his opening remarks, Dr. Pryor invited the graduates to remember the ideals they'd expressed in their medical school application essays. 
"I know that in some way every one of you said that you wanted to help people. Please never forget this … it is the best version of ourselves. If you can hold onto that you will find this an incredibly rewarding career, because we help people every day. What we do is extraordinary."
Dr. Brumberger spoke about the unique challenges faced by this class at the start of the COVID pandemic. 
"Class of 2022, I will forever remember you unlike any other. Residency is always hard, but it isn't always heroic. It turns out that what made you special, in the end, was grit, bravery and heroism." 
The festivities continued with video tributes that were sent in by family and friends for each graduate, and the presentation of awards. Two new awards were introduced to honor the memory of Dr. Timothy Connolly, a beloved alumnus of the residency program, chronic pain fellowship, and a faculty member. 
Congratulations to the department's 2022 graduates and award winners! They are:  
Class of 2022 Anesthesiology Residents 
(with post-graduation affiliations)
Erin Adams, MD
Pediatric Fellowship Program at the University of Colorado
Benjamin Chu, MD
Regional Anesthesiology & Acute Pain Medicine Fellowship Program at the University of California, Los Angeles
Jason Crowther, MD
Interventional Pain Fellowship Program at Massachusetts General Hospital 
Tyler Jones, MD
Attending Anesthesiologist at the University of California, Los Angeles 
Michael Kitchens, MD
Private Practice in Pennsylvania
Jane Lee, MD
Private Practice in Los Angeles
Lucia Lee, MD
Regional Anesthesiology & Acute Pain Medicine Fellowship Program at the Hospital for Special Surgery 
Austin Meszaros, MD
Critical Care Medicine Fellowship Program at NewYork-Presbyterian Hospital-Weill Cornell Medical Center
Jonathan Niknam, MD
Private Practice in NYC, Long Island and Westchester
Ryan Norman, MD
Regional Anesthesiology & Acute Pain Medicine Fellowship Program at Massachusetts General Hospital
Colin Ogilvie, MD
Regional Anesthesiology & Acute Pain Medicine Fellowship Program at Massachusetts General Hospital
Lisa Pinchover, MD
Private Practice in New York
Jonathan Preminger, MD
Physician Administration at Northwell Health and Junior Attending at Lenox Hill Hospital
Prashant Rao, MD
Regional Anesthesiology & Acute Pain Medicine Fellowship Program at the Hospital for Special Surgery 
Chana Shubowitz, MD
Pediatric Fellowship Program at Albert Einstein/Montefiore
Herman Singh, MD
Regional Anesthesiology & Acute Pain Medicine Fellowship Program at Cedar-Sinai
Alex Stewart, MD
Private Practice in New York
Wayne Sun, MD
Private Practice in Los Angeles
Kristine Villegas, MD
Obstetric Fellowship Program at NewYork-Presbyterian Hospital-Weill Cornell Medical Center 
Max Zhukovsky, MD
Regional Anesthesiology & Acute Pain Medicine Fellowship Program at the Hospital for Special Surgery 
2022 Award Winners
Memorial Sloan Kettering Cancer Center |Teacher of the Year
Lisa Barr, MD
Hospital for Special Surgery |Teacher of the Year
Stephen Haskins, MD
Marjorie Topkins Award | NYP Teacher of the Year
Rohan Panchamia, MD
Hospital for Special Surgery Resident Award | Clinical Excellence in Regional Anesthesia
(Presented by Dr. Stephanie Cheng)
Colin Ogilvie, MD
Ronald A. Leff Award | Excellence in Clinical Teaching by a Resident
Tyler Jones, MD
Research Award
Jason Crowther, MD
Sadel Wortis Klein Award | Excellence in Clinical Performance
Benjamin Chu, MD
Joseph F. Artusio Award | Outstanding Resident
Erin Adams, MD
Max Zhukovsky, MD
Faculty Mentorship Award
Lori Rubin, MD
Faculty Role Model Award
June Chan, MD
NYP-WCM/DHK Faculty Professionalism Awards
Jeremy Pick, MD
NYP-LMH Faculty Professionalism Awards
Jason White, MD
Timothy M. Connolly Resident Stewardship Award
Roseann Ciarleglio, NP
Timothy M. Connolly Resident Award for Colleague of the Year
Zachary Turnbull, MD 
Related Information 
Alumni: Ways to Stay Connected