May 12, 2023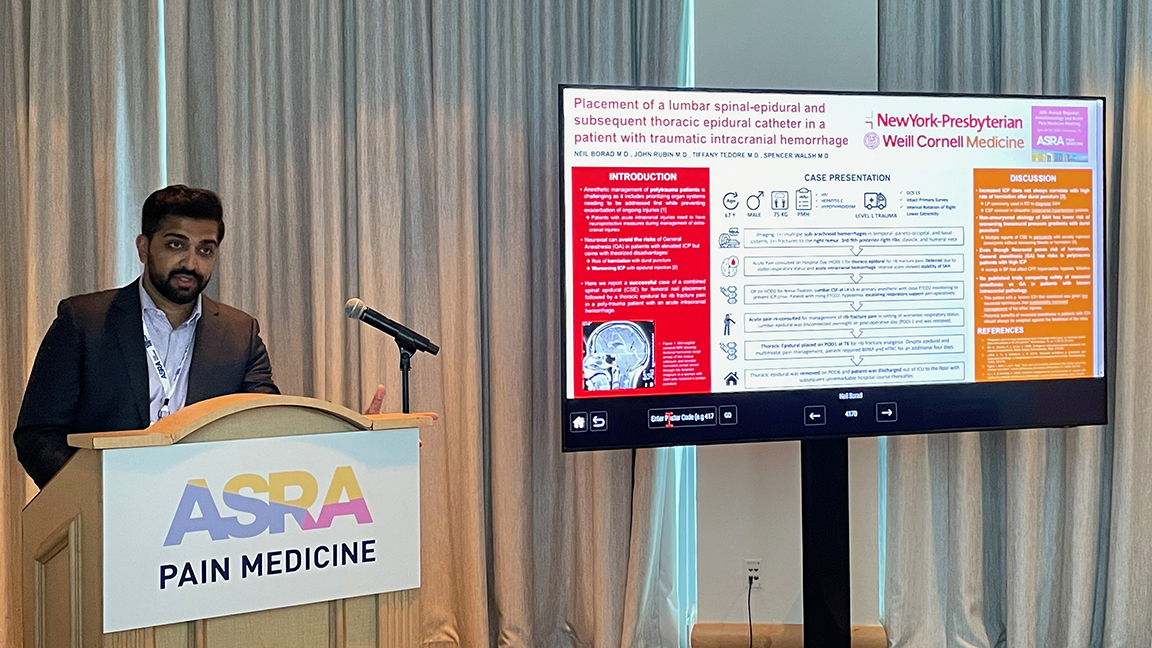 This year, over 20 faculty, fellows and residents from Weill Cornell Medicine's Department of Anesthesiology presented or taught at ASRA's 48th Annual Regional Anesthesiology and Acute Pain Medicine meeting held April 20-22, 2023 in Hollywood, Florida. 
See the full list of presentations. 
Faculty in attendance included Dr. Tiffany Tedore, chief of the Regional Anesthesia and Acute Pain Medicine (RAAPM) division and program director of the RAAPM Fellowship.  Also attending were Drs. Justin Chung, Rohan Jotwani, Deirdre Kelleher, Klaus Kjaer, John Rubin, Zachary Turnbull, and Marissa Weber.  
Residents and fellows presenting at the meeting were Drs. Kim Bogardus, Neil Borad, Cary Huang, Alan Hung, Nik Mikkilineni, Balaji Pandian, Katerina Rondel, Nico Salvatierra, Julia Scarpa, Richa Sharma, Ingharan Siddarthan, and Nick Wegener.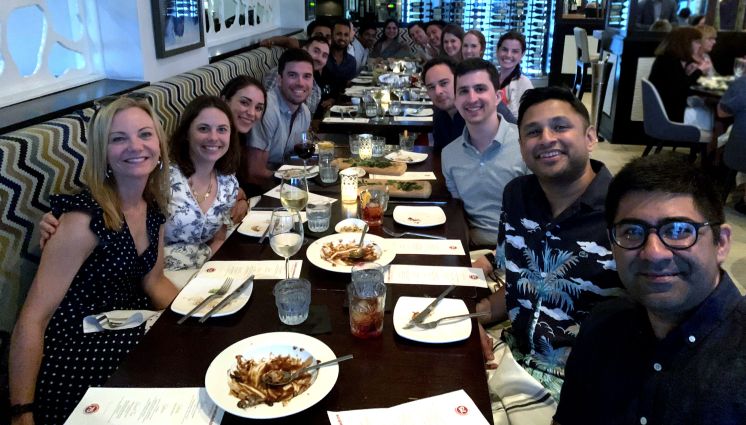 The American Society of Regional Anesthesia and Pain Medicine (ASRA) is one of the largest subspecialty medical societies in anesthesiology with more than 5,000 members in 66 countries on six continents. Its mission is to advance the science and practice of regional anesthesia and pain medicine to improve patient outcomes through research, education, and advocacy.