April 7, 2017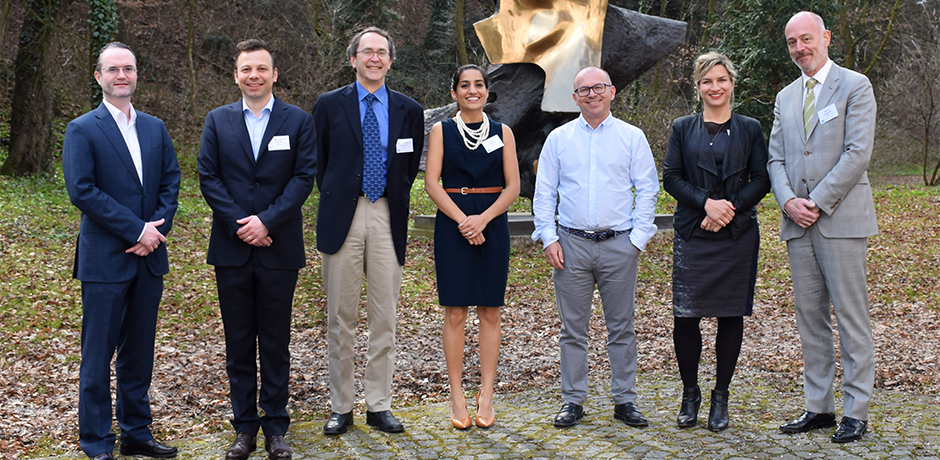 Faculty from the Department of Anesthesiology traveled to Austria to participate in the Salzburg Medical Seminars of the Open Medical Institute from March 12-17. Participants included department Chair Dr. Hugh Hemmings, Jr.; Dr. Nikolaos Skubas, professor of clinical anesthesiology; and Drs. Gunisha Kaur and Milica Markovic, assistant professors of anesthesiology. Also contributing were faculty from the University of Vienna, Professors Peter Marhofer and Klaus Markstaller. 
The Salzburg Medical Seminars is a global initiative established by doctors from Weill Cornell Medicine and NewYork-Presbyterian Hospital, as well as other leading medical institutions, to bridge the knowledge gap between East and West and prevent brain drain from countries in transition. Thirty-six fellows were selected to attend this year's event, representing 32 countries from as far as Mexico and Mongolia, to Estonia and Ethiopia.
Department faculty presented a diverse range of educational topics covering all aspects of anesthesia and perioperative medicine. Among the highlights were a publishing workshop led by Dr. Hemmings, and a hands-on ultrasound workshop led by Drs. Skubas and Markovic. Dr. Kaur presented topics on the world refugee crisis, humanitarian disasters and the global surgical agenda. 
The lively program included a chamber music recital and a festive graduation dinner ceremony. 
Following Salzburg, Dr. Markovic conducted a satellite seminar in Ukraine, where she taught workshops and presented topics to additional faculty and residents from 18 cities in Ukraine.
Since 1993, more than 1,600 doctors from Weill Cornell and its affiliated hospitals, joined by Austrian and European colleagues, have travelled to Salzburg. They have donated over 3,400 weeks to train more than 18,000 physicians in current American medical standards and practices. The program is organized by the Open Medical Institute with the American Austrian Foundation.