November 28, 2017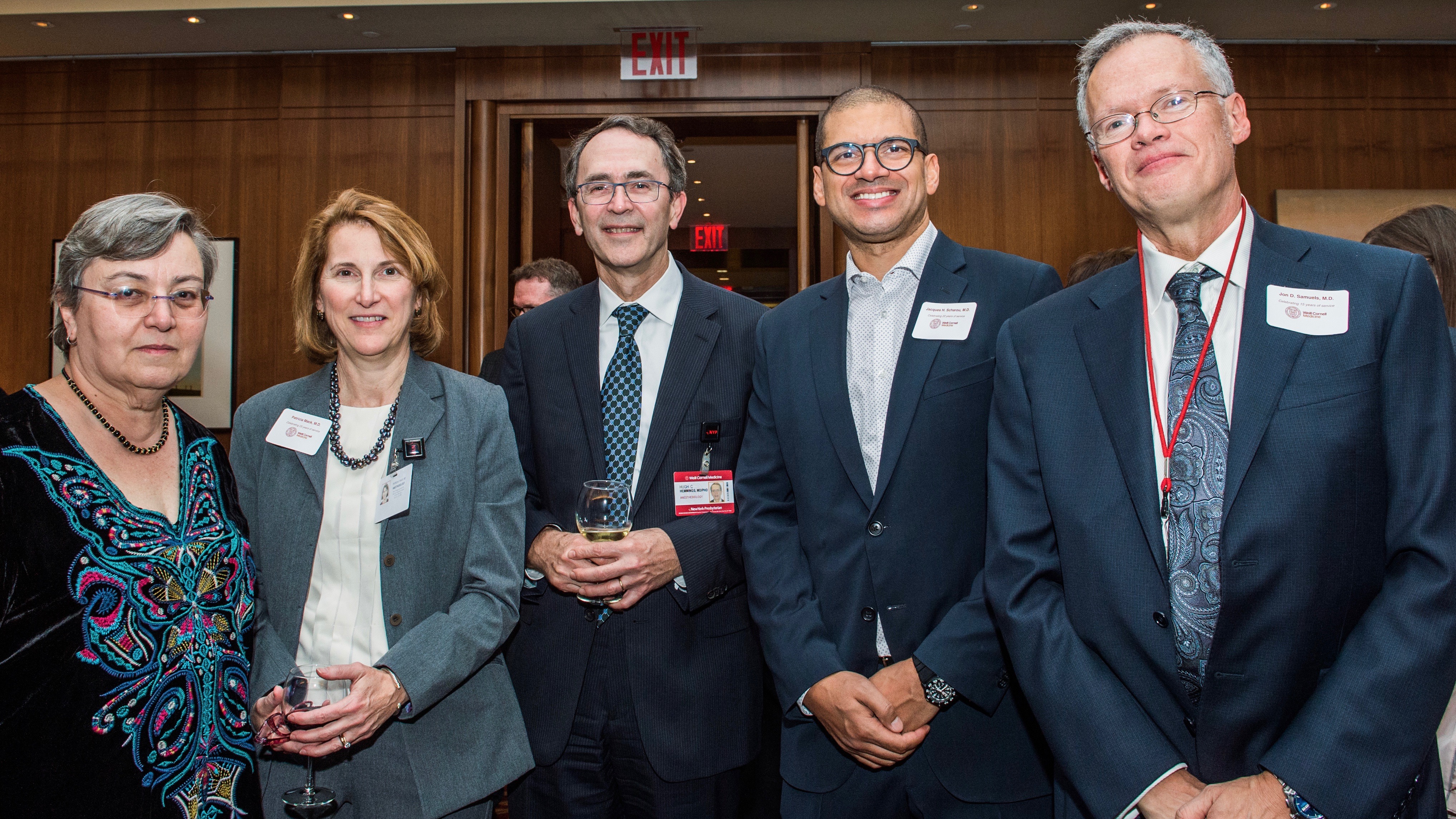 A lifetime of hard work and dedication does not go unnoticed at Weill Cornell Medicine.
Six anesthesiology department members were honored for their important career milestones with an Employee Recognition Service Award. 
The event, held November 9 in the Griffis Faculty Club, included remarks from Dr. Augustine M.K. Choi, dean of Weill Cornell Medicine, and Angela Charter Lent, director of human resources services.
Dr. Farida Gadalla's contributions and accomplishments over the past 40 years received special recognition. Also honored were research lab coordinator Anna Adamo and Dr. Patricia Mack, each celebrating 25 years; Drs. Jacques H. Scharoun, who completed 20 years of service; and Drs. Anup Pamnani and Jon Samuels, recognized for their 15 years.
"What makes Weill Cornell special is the people who work here," said Dr. Scharoun. "The hard work, talent, and self-sacrifice I see on display here every day is not necessarily the norm in other places. There is an expectation of excellence here. I am pleased to have been a valued part of that team shaping the lives of countless patients and residents for the past 20 years." 
Congratulations to our colleagues; we truly appreciate your years of service and commitment!