September 20, 2017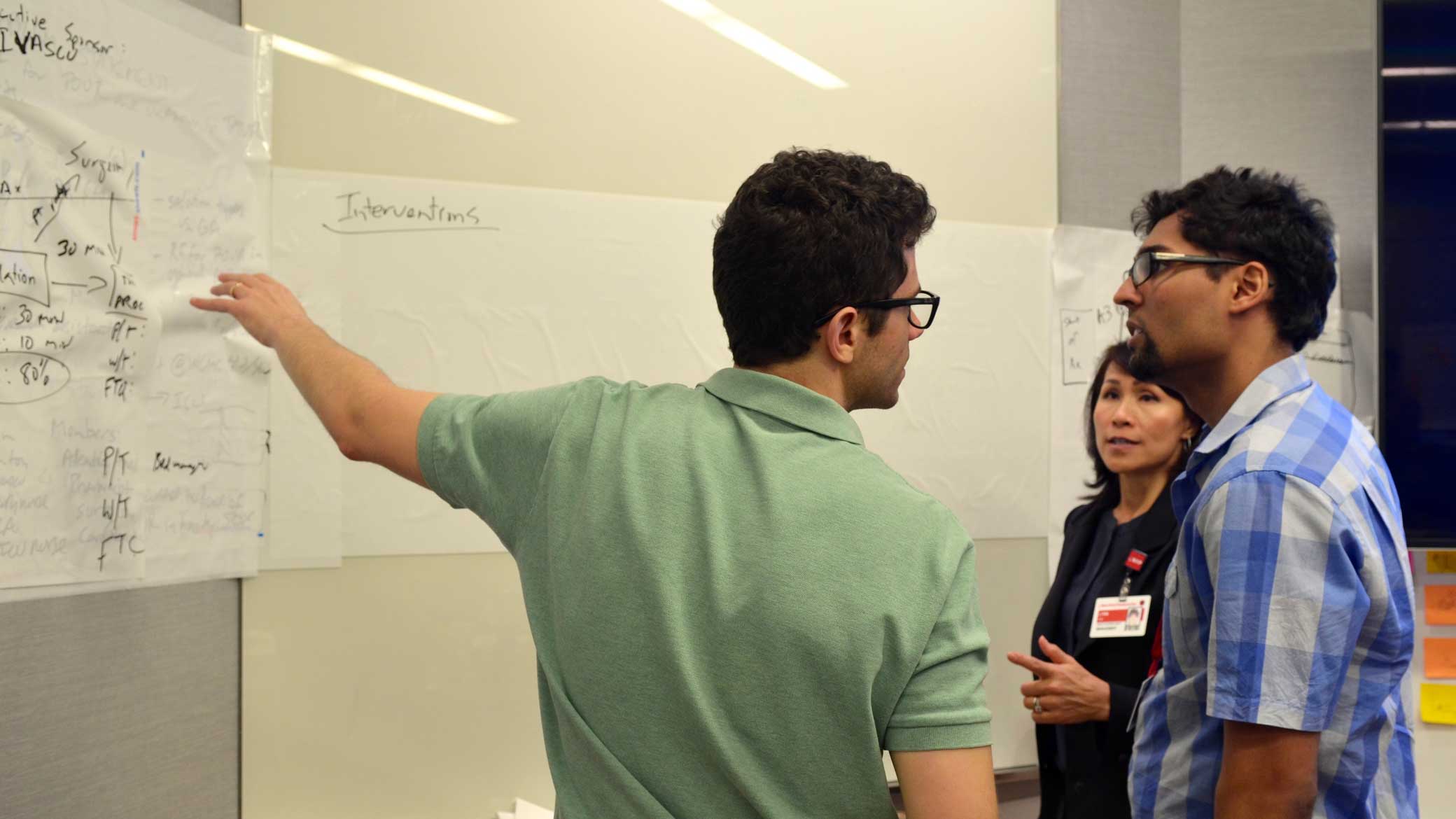 How is a quality improvement initiative conducted? That was the topic for Anesthesiology residents and fellows at a recent workshop held jointly by the Department of Anesthesiology's Quality and Patient Safety (QPS) team and the Education division.  
The full-day course was designed to teach participants the tools and methodology they need to conduct a successful quality improvement initiative. It was led by Michelle Evangelista and Balagopal Gopakumar, clinical systems engineers who are instructors with NewYork-Presbyterian's QPS department. Lynn Kim and Paula Tinghitella served as facilitators. 
Leading up to the workshop, participants reflected on the quality initiatives they would like to address based on their own clinical experiences.  One group, for example, focused on improving an aspect of the pre-operative process for patients.
The workshop led participants through the steps involved in completing such a project, including defining the problem, designing an intervention and assessing the effectiveness of the improvement. 
"This course provides participants with a framework to address problems that arise in healthcare systems," said Nicole Hitti, the Quality and Patient Safety administrator for the department. "The ultimate goal is to enable physicians to improve patient safety and quality of care."