July 6, 2017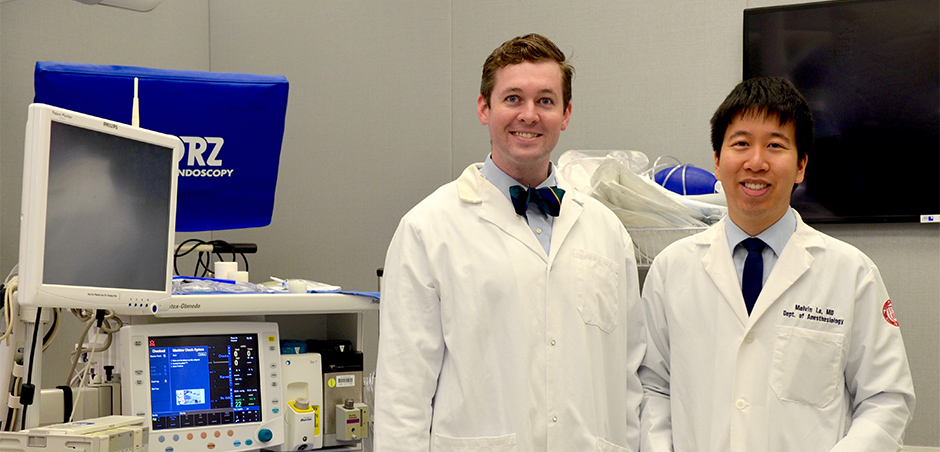 Congratulations to the Department of Anesthesiology's recently-appointed Chief Residents for 2017-18. Dr. Rob Bowen and Dr. Melvin La assumed their new roles on July 1. 
Dr. Bowen comes from Omaha, Nebraska and studied economics and pre-medical studies at the University of Notre Dame. He received his MD from the University of Nebraska, taking a leave of absence to  obtain a Masters in Public Health at Columbia University's Mailman School of Public Health.   
Dr. La hails from Florida and studied microbiology and biochemistry at the University of Miami. He  attended medical school at the University of Miami Miller School of Medicine, where he served as a clinical skills trainer and academic society director.    
"We take our responsibility as resident advocates to be our most important goal," they note.  Read more in the Chief Residents' Corner.