November 29, 2017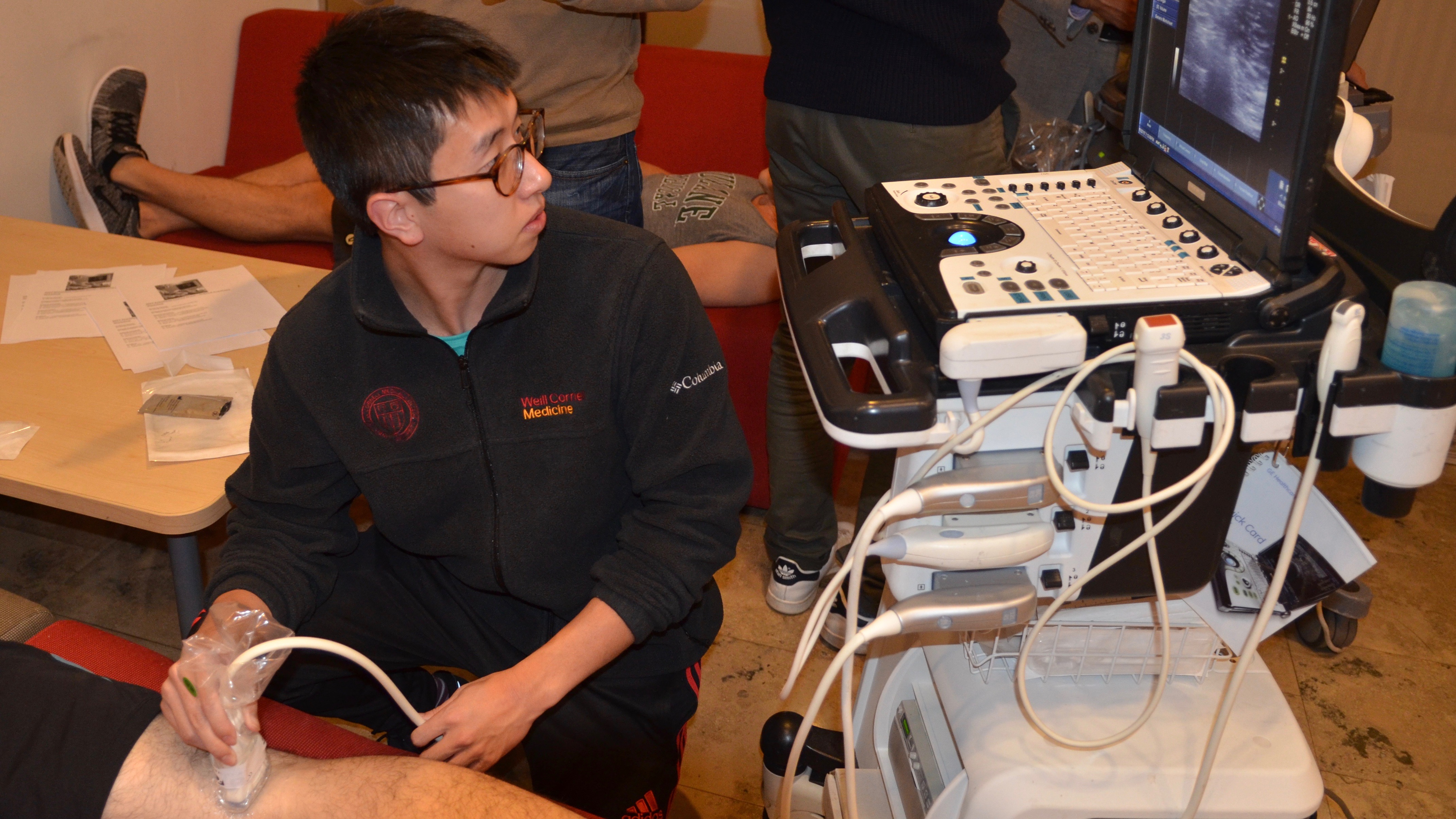 With their curiosity fully piqued, nearly 20 students from Weill Cornell Medical College showed up to Archbold Commons on November 27 to learn about regional anesthesia. 
The workshop, taught by Dr. Michael Akerman, assistant professor of clinical anesthesiology and organizer of the event, and colleagues Dr. Zachary Turnbull, assistant professor of anesthesiology, and Dr. Mohammad Piracha, instructor in anesthesiology, was designed to provide medical students with exposure to the field of anesthesiology and the use of ultrasound-guided procedures.
"Students don't usually know what we do," said Dr. Akerman, "our goal is to introduce anesthesiology early in the preclinical years so that they get a better understanding."  
Attendees practiced doing ultrasounds of the lower and upper extremities on two anesthesiology residents — Drs. Brian Like and Sebastian Specks.
Related information