October 29, 2018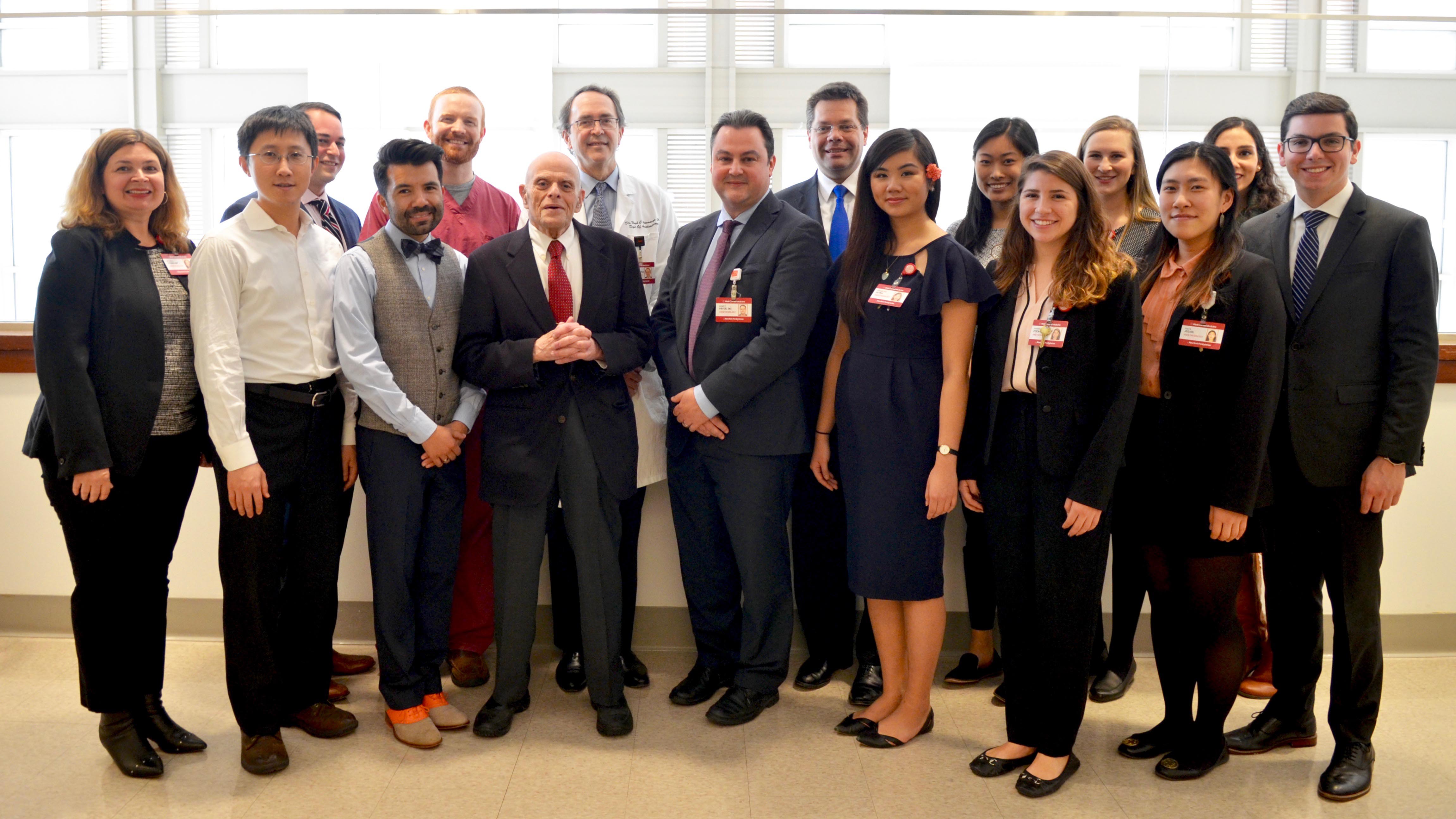 Attendance was strong at the Department of Anesthesiolgy's annual research exposition on October 25. More than 100 faculty, residents, staff and guests turned out to enjoy an afternoon of learning. 
The event opened with an oral presentation by Dr. Paul Riegelhaupt, assistant professor of anesthesiology, who discussed his work on K2P potassium channels and molecular mechanisms of anesthesia. Dr. Robert White, an obstetric anesthesiology fellow and Van Poznak Research Scholar, followed with a presentation on issues and techniques that are used to deal with bias and confounding in large-scale database research. Guest speaker Dr. Leif Saager, assistant professor of anesthesiology at the University of MIchigan, discussed the work of the Multicenter Perioperative Outcomes Group (MPOG) in centralizing perioperative data for research and quality improvement. 
Posters lined the hallways showcasing the department's lab and clinical research studies on topics ranging from molecular mechanisms of phospholipid scrambling to chronic pain in refugee torture survivors. 
Following a reception organized by Research Nurse Specialist Michele Steinkamp, the expo concluded with six poster presentations. Dr. Saager, acting as guest judge, awarded copies of The Ghost Map, a medical detective story, to the two top speakers: CA-3 resident Dr. Robert Feng, and Dr. Diany Paola Calderon.  
Now in its 13th year, the research exposition highlights the work of the department's basic science division and Anesthesia Trials Group.