Overview
The Fellowship in Regional Anesthesiology and Acute Pain Medicine incorporates 12 months of extensive clinical experience in both peripheral and neuraxial blocks, as well as the management of acute pain conditions. Trainees will become adept at a wide range of single shot and continuous regional techniques. Fellows develop independence over a period of months before assuming a broader role supervising junior residents. Trainees have the option of pursuing a full time (four days per week*) or part-time (two days per week*) fellowship. Part-time fellows will receive concomitant training in either Thoracic or Neurosurgical Anesthesia. All fellows will function as attending anesthesiologists in the general operating rooms one day per week as an opportunity to transition to independent practice. 
* Upon ACGME accreditation, the Fellowship in Regional Anesthesiology and Acute Pain Medicine will become full-time (5 days per week) and trainees will not have the option of working as an attending in the operating rooms.  Part-time fellowships will remain available, but will not have ACGME accreditation.
Objectives
Our fellowship adheres to the consensus guidelines for training determined by the Directors of Regional Anesthesia Fellowship Group.

Read more: Guidelines for regional anesthesia fellowship training
Clinical Experience
Our Regional Anesthesia Service performs over 2,000 peripheral and neuraxial blocks per year, both inside and outside the operating rooms. All of our seven regional faculty members have completed fellowship training in Regional Anesthesia or Pain Management. During their training our fellows can expect to gain expertise in the following procedures:
Upper extremity blocks and catheters: Interscalene, supraclavicular, infraclavicular, axillary

Lower extremity blocks and catheters: Femoral, lateral femoral cutaneous, sciatic, popliteal, saphenous

Truncal blocks: Lumbar plexus, paravertebral, TAP

Ultrasound and nerve stimulator techniques

Neuraxial blocks, including thoracic epidurals

Acute pain management procedures

Management of acute pain in the chronic pain patient
Regional Fellow Experience
Our daily Regional and Acute Pain team consists of two attending physicians, one fellow, two residents, and a PA/NP. The team will place blocks for postoperative pain control and operative anesthesia, both in our preoperative block areas and in the operating rooms. We regularly perform blocks for the orthopedic, vascular, plastic, thoracic, transplant, cardiac, interventional radiology, and general surgery populations.  The team follows these patients throughout their perioperative course via daily rounds. In addition, fellows will gain experience in the care of patients with non-surgical acute pain and acute-on-chronic pain conditions.  
Operating Room Experience
One day per week the fellows function as attending anesthesiologists in the general operating rooms, working alone or supervising residents and/or certified nurse anesthetists. 
Once the fellowship is ACGME-accredited, fellows will maintain their skills in operating room anesthesia by working in a regional anesthesia-related room (orthopedics or vascular) one day per week under the supervision of an attending anesthesiologist.
Didactics
In addition to a formal lecture series, fellows participate in ultrasound simulation and our monthly journal club and difficult case conference.  We offer both formal and informal sessions for oral board exam preparation.  Fellows are required to present at our CME-accredited Grand Rounds. 
Scholarship
Fellows are required to participate in scholarly activities, which may include clinical research projects, presentations at national meetings, Grand Rounds presentations, or teaching initiatives with the residents and medical students. Individual projects must be approved by the Fellowship Director and the departmental leadership.
Medical Student Teaching
Fellows are invited to participate in medical student teaching and outreach. Our division holds quarterly ultrasound anatomy workshops for interested medical students.  Our goal is to introduce Anesthesiology early in the preclinical years in a way that provides the students with useful information and clinical correlates to their studies.  
License Requirements for Foreign Applicants
Because our fellowship position is officially a "faculty" position at Weill Cornell Medicine, an unrestricted New York state license must be obtained prior to the start of the fellowship.  An unrestricted license requires the foreign applicant to be a US citizen or alien lawfully permitted for permanent residence in the United States.  Please see the links below for more information.
http://www.op.nysed.gov/prof/med/article131.htm
http://www.op.nysed.gov/prof/med/medlic.htm
Application
The deadline for application materials is May 30th and decisions will be determined on a rolling basis for an August 1st start date.
Click the link below to download the application:
WCM_Regional_Anesthesia_Fellowship_Application_2018-2019.pdf
Please email completed applications to: 
regional@med.cornell.edu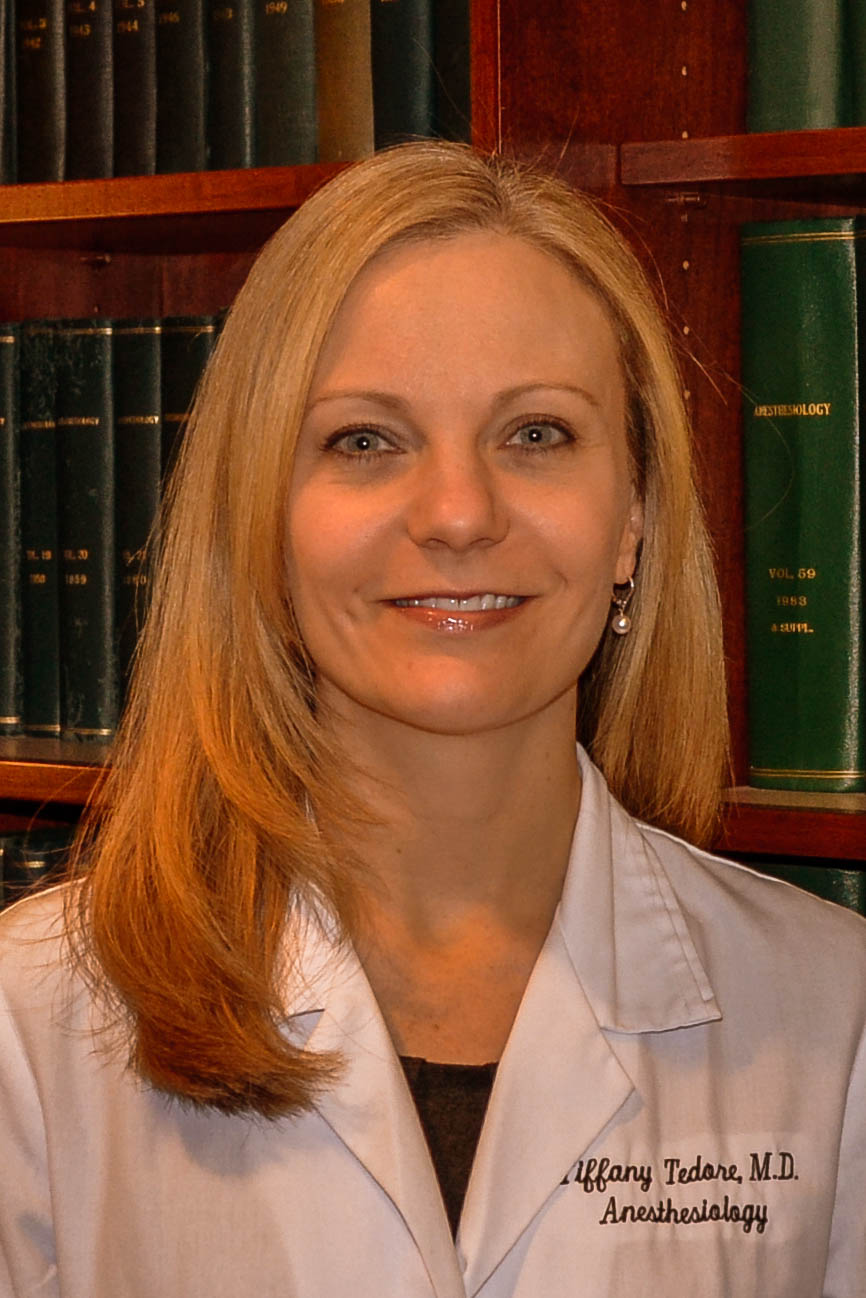 Tiffany Tedore, M.D.
Assistant Professor of Anesthesiology
Program Director, Regional Anesthesia Fellowship
Contact:
Marlene Augustine
Department of Anesthesiology
Weill Cornell Medicine
525 East 68th Street, Box 124
New York, NY 10065
Phone: (212) 746-2785
E-mail: maa2010@med.cornell.edu